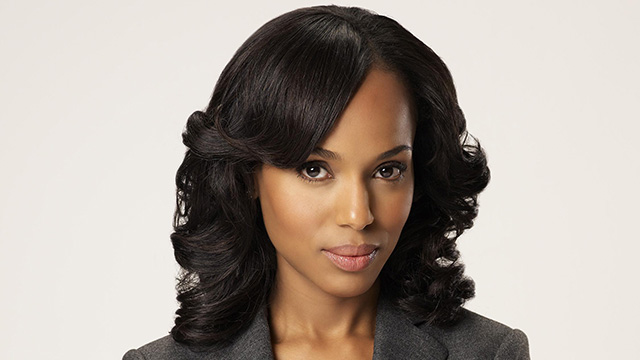 If it walks like a duck and screws like a chicken, do you call it a sidepiece? According to the star of Scandal, you're trying it by thinking so.
During her appearance on The Wendy Williams Show, the absolutely lovely Kerry Washington — there to promote her new movie "Peeples" — offered her thoughts on how to describe Olivia Pope's place in President Fitz's life.
When Wendy described Olivia as "the president's sidepiece," Kerry said in response, "Well, I think that's debatable."
Kerry explained:
"I don't like the expression sidepiece because I think when you call a woman a 'piece,' it objectifies her. But I think also: the president has said to her 'I will leave my wife or you' and she said no. Is she a sidepiece or is she just somebody who's afraid to be all in? I don't know. Only Shonda Rhimes knows!"
Well, if it helps, I call men sidepieces, too, if it fits. After all, "sidepiece" is essentially just a colloquium to describe "the other woman," which Olivia very much is, so long as Fitz is married to someone else on paper.
But you know, whatever sidepieces like to tell themselves at night. I still think of Olivia and Fitz as the white collar professional Stevie J and Joseline.
Meanwhile, on what Kerry absolutely loves about her character:
"I feel like we all relate to that. We all have a job identity where we have to be in control … but then behind closed doors we're human. I love that about her."
So: Would you describe Olivia Pope as a sidepiece?
Be the first to receive breaking news alerts and more stories like this by subscribing to our mailing list.