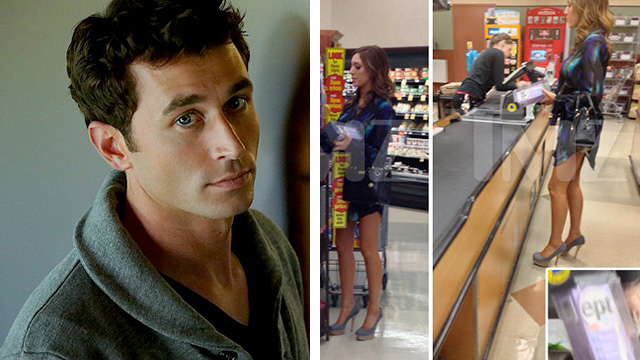 Though TMZ recently snapped "Teen Mom" star Farrah Abraham buying a pregnancy test, there's no way her recent porn film captured any baby making … this according to porn star James Deen.
Farah's "Backdoor Teen Mom" co-star expressed his outrage over what he calls a "publicity stunt" to Celebuzz:
"To say you're potentially pregnant is not something to joke about. When you knowingly involve another human being and a publicity stunt around that, a child is not something to be taken lightly," Deen said. "It's not a game anymore and it's really not cool. This is a type of publicity I do not agree with and I do not want to participate in," he added. "Joking or lying or using pregnancy to get attention and media is not cool."
Deen added that he was told by Vivid entertainment that Abraham was on birth control when they were negotiating a deal prior to filming.
"I spoke to the clinic where we both got tested before our scene along with my personal medical doctor regarding the subject. However, I am more concerned about the fact that Vivid told me she was on birth control," he said. "Had I known she was not taking preventive measures I would have never accepted the scene."
Abraham's desperate attempt for attention is nothing knew. After all, she did stage a sex tape and sold it to Vivid for almost $1 million.
Though Deen looks down on the reality star's constant bids for attention, he has seemingly failed to acknowledge that he hasn't been able to shut up about this sex tape from the beginning.
Despite what the porn actor claims, TMZ is alleging that Abraham was not on birth control at the time that the faux "sex tape" was filmed. But those who have viewed the tape (guilty!) know that though Deen wasn't wearing a condom, well … let's just say he aimed straight for her face, if you know what I mean.
But let's just have Deen explain it:
"I am taking it seriously enough to research the possibility of someone getting pregnant from anal sex and semen on their face while they are having sex on their period with a sponge inside them."
Be the first to receive breaking news alerts and more stories like this by subscribing to our mailing list.