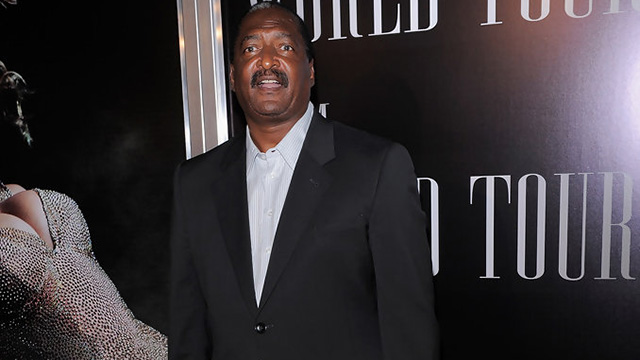 Mathew Knowles has made many an enemy over money, but of all things not to play with, Uncle Sam's pocketbook should top the list.
TMZ reports that the IRS has filed a lien against Modern Joe Jackson — saying he owes over $1.2 million in back taxes. That includes $485,575.95 for 2010, plus an additional $728,004.89 for the following year. Of course, that's back when he was still managing his daughter, the multi-talented money making machine known as Beyoncé.
However, it goes without saying that Mathew's not working the way he used to. So after he fires his accountant, he'll have to come up with the funds.
I imagine he'd be good for it unless he went into the bank and lit a fire to the fortune he's made over the years. If not, I'd call baby girl for a favor. Lord knows we don't need someone's grandpa in prison doing the uh-oh dance every night in order to earn Newports and protection.
Meanwhile, given Mathew's been trying to get his $12,000 per month child support payments to his baby mama Alexsandra Wright lowered, I suppose this recent tax lien might aid in that quest.
Be the first to receive breaking news alerts and more stories like this by subscribing to our mailing list.