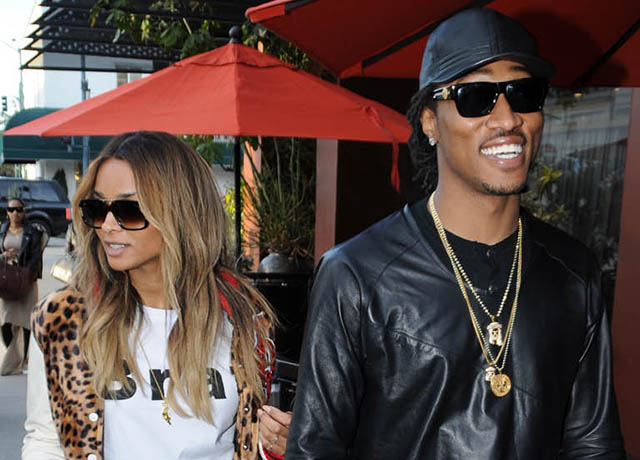 Future has helped Ciara finally get a much-needed hit and how does she repay him? By messing with his money! That is, according to one man who just slapped Ciara's boo thang with a lawsuit for bailing on a concert appearance because she wanted to be all uppity and what-not.
In an interview with Power 105.1's "The Breakfast Club," promoter Cliff Dutton says Future skipped out on a club appearance in Las Vegas and blames it all on Ciara. Apparently, when the club sent stretch limos to scoop up Future and Ciara, Ciara refused to enter and asked for SUVs instead.
Why would she act so funny over stretch limos? I assume because it's no longer 1993. Whatever the case, after they sent SUVs per request, she still refused to go to the club so the couple skip the event altogether. Cliff ultimately booted them both from the hotel suite he paid for and has subsequently filed a $46,000 suit against the rapper.
Cliff told the morning show team, "I don't give a damn about Ciara. I didn't book Ciara." Apparently, this would have been Future's first paid appearance in Las Vegas.
Ciara, don't come between a man and his money. You'll mess around and get traded for Mya.
You can check out the interview below:
[H/T: Rhymes with Snitch]
Be the first to receive breaking news alerts and more stories like this by subscribing to our mailing list.