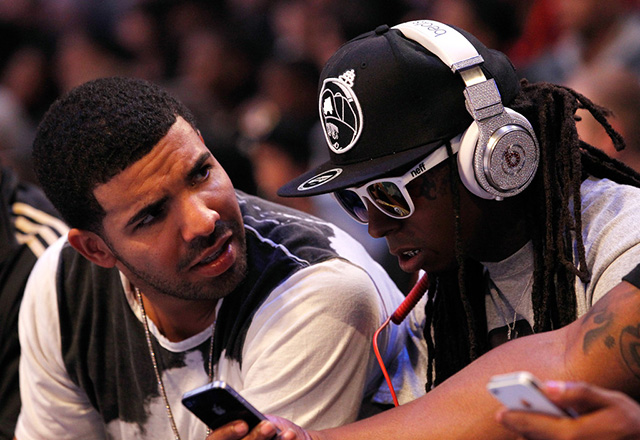 Lil Wayne, like every other major rapper before him, said he is considering one more album before retiring from rap. That, of course, is some bull as no rapper ever really retires. Still, MTV News had to entertain the lie for the sake of an interview, which led to Wayne discussing several projects that might precede Tha Carter V.
They include a sequel to the Weezy and Birdman album, Life Father, Like Son, and perhaps a Big Tymers album. As someone who still sings "Still Fly" like it came out a week ago, I was all for it until I saw that Wayne is considering adding a certain member of YMCMB into the mix. I imagine other vintage Cash Money fans will likely not be for it either.
Wayne explained:
"Possibility of that, possibility of a Big Tymers album, adding Drake. But that kid is so busy, it's all kind of possibilities."
As someone who grew up on Cash Money and can remember getting my roll on at many a high school game while the band played the best of the Big Tymers, let me just say, "Hell no! Drake gotta go."
How does Drake even fit in the sound of Big Tymers? Mannie Fresh never cried over Aaliyah's ghost not writing him back in a song. Rick Ross makes more sense as a Spice Girl than Drake does as a member of the Big Tymers. No thank you, Weezy.
You can watch Wayne explain such foolishness below:
Be the first to receive breaking news alerts and more stories like this by subscribing to our mailing list.