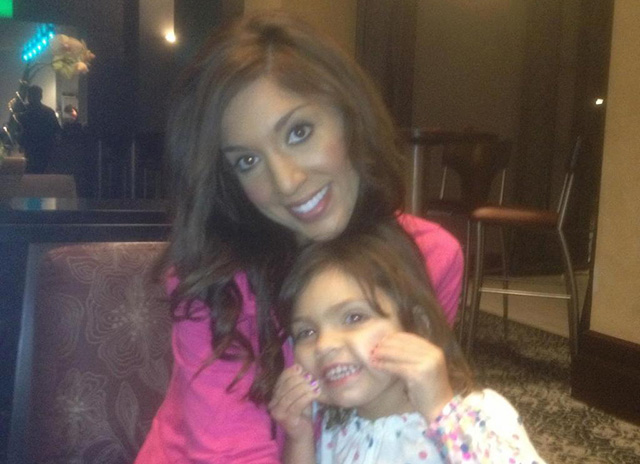 As Farrah Abraham's sex tape makes the rounds on the internet, her co-star in the traumatizing vid is speaking out. In an interview with Radar, James Deen felt the need to clarify the fact that Farrah's 3-year-old daughter Sophia was not involved with the filming of the sexcapade what-so-ever, because that's the one thing EVERYONE was SO concerned about.
"The child was not on set. Her kid was not involved in making any of the adult material," he said.
Phew, that's a relief! Now that we're sure the child wasn't involved, we can look at the tape as simply a single mom having unprotected sex with a porn star and earning thousands of dollars to share the footage with the world.
"I even said that if it came to a point where someone actually did call Child Protective Services," Deen added, "I would happily testify that her daughter was not involved in the process of the film in any way, shape or form."
We would love to see the transcripts from that hypothetical trial.
Deen, who has appeared in hundreds of adult films and is set appear alongside Lindsay Lohan in "The Canyons," also defended Farrah's decision to make a porn film in the first place.
"I think she did an amazing job. I get kind of bummed about society and the fact that just because a chick decides she wants to do a porno, that she needs to be called mean names and stuff and I kind of feel like people should be nicer to her. If she wants to express her sexuality, whatever her motivations for making the adult film may be, I kind of feel like she shouldn't be ostracized for such decisions."
Though Deen has a point, female empowerment is definitely not at work here.
Farrah's tape is a complete exploitation of her sexuality that demeans women everywhere. The 21-year-old is actually an example of why women will never rise above the position they're in now (no pun intended).
Be the first to receive breaking news alerts and more stories like this by subscribing to our mailing list.