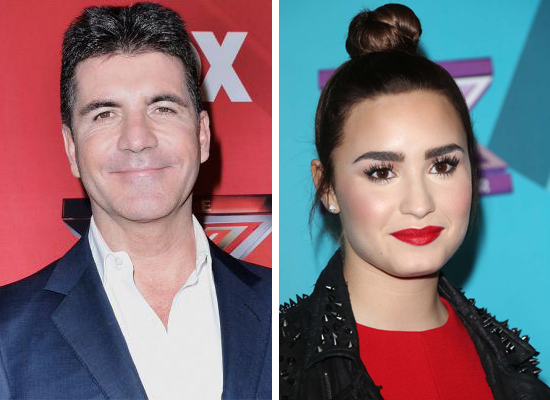 A rumor surfaced in Star magazine (via Celebitchy) that Simon Cowell asked X Factor judge Demi Lovato to lose 20 pounds. Would the King of Mean stoop that low?
"Simon doesn't expect Demi to be supermodel skinny, but he does want her to look like she's in shape," stated the insider. "He's set a weight-loss goal of 20 lbs. for Demi and asked her to work hard on it through the spring and summer."
Though Cowell is a powerful force in the entertainment industry, the fact that he might have told a 20-year-old girl to drop weight in order to appear on his show makes him a douchebag.
The story, however, appears to be untrue. Cowell's reps issued a statement in response to the allegations, EntertainmentWise reports.
"This story is complete lies," they said. "Simon has never and would never, ever say this. It has been completely made up."
But let's be real. The comments didn't sound too far-fetched coming from Simon. Plus, he has a track record in that department.
There were rumors last June that Cowell had judge Britney Spears on a strict diet for the show, though Brit's rep denied it.
In 2004, Karen L. Smith, a clinical social worker specializing in eating disorders, wrote an essay on the dangers of Cowell's remarks about the weight of American Idol contestants and his fellow judges.
When Mandisa Hundley auditioned for America Idol in 2006 Cowell quipped, "Do we have a bigger stage this year?"
In a 2008 interview, Girlband, who competed on the UK version of X Factor, told Heat that Cowell wanted members of the group to drop a few pounds.
All the more unsettling is the fact that Lovato is recovering from anorexia and bulimic. The former Disney sensation, who publicly battled anger management issues and has spoken openly about grappling with self-mutilation, has made a tremendous effort to get her life on track.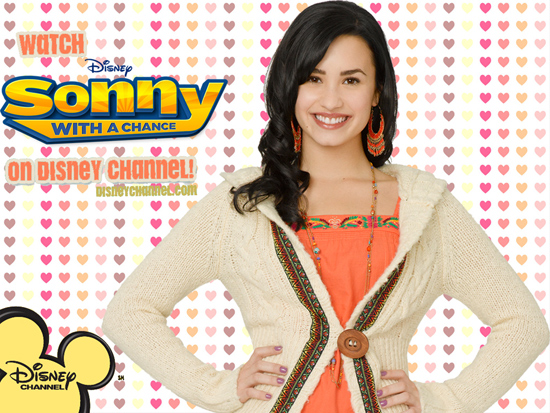 Lovato rose to fame after appearing on the hit tween series Sonny with a Chance but behind the scenes, the star found the pressures of fame to be suffocating.
In a revealing 2012 interview with Katie Couric, Lovato revealed that she began struggling with body image issues when she was just 3 years old.
"I remember being 3 years old, in a diaper, and rubbing my hand over my stomach," Lovato said, "And I remember thinking in my head, I wonder if this will ever be flat. I always had self-confidence issues in my body and self image."
She also spoke about sometimes eating as little as two meals a week and at time purging up to six times a day.
Her issues spiraled out of control when she punched a backup dancer while on tour with the Jonas Brothers.
Rather than let her struggles get the better of her, as many young women in the public eye have, Lovato went through treatment and has become a positive figure that many look up to. She currently encourages her fans to have a healthy self-image.
So when a rumor emerges that her healthy lifestyle means she isn't thin enough to appear on TV, it sends a disturbing message.
Not only because it reinforces the idea that being very thin equals beauty but because it reminds us that few TV personalities look like everyday people.
X Factor is currently seeking two more judges. Let's hope they aren't forced to starve themselves to meet anyone's standards.
[Celebitchy, ABC News , Gossip Cop, Full Living, HEAT, EntertainmentWise]
Be the first to receive breaking news alerts and more stories like this by subscribing to our mailing list.