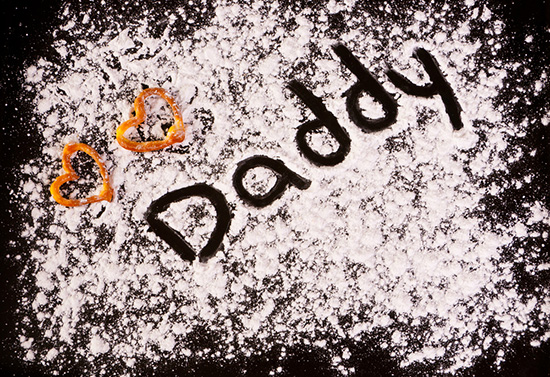 When the economy sank into ruin, those responsible for running the country into the ground were exempt from facing the consequences of their actions. Yet students sinking into debt to fund their education have been expected to pay back every penny.
If these evil and greedy knowledge seekers, who selfishly want to make something of themselves, can't pay for their education — they get harassed by creditors, see their credit score fall, and (in many cases) have their wages garnished. In that order.
But wait! Now there's a solution.
If you're an "attractive" woman, you can allow someone to exert power over you by letting them cover your expenses in exchange for "companionship."
SeekingArrangement.com (via WNEM.com), a website for Sugar Daddy seekers, has released a study that shows 15 percent more college students used a sugar daddy in order to graduate debt free last year.   
"College students are attracted to this lifestyle because it's honest, open, and ultimately beneficial," says Brandon Wade, Founder and CEO of the site. "Granted, the terms of any mutually beneficial arrangement are uniquely catered. But all enable Sugar Babies to pursue their goals through the generosity of the benefactor."
This news is great for men, since they usually never have ways of being more powerful than women. Now at least they can exercise control over them in this one small way.
SeekingArrangement.com currently has the tagline:
"12 Girls for Each Guy … Spoil Them and They Spoil You Back"
Susan B. Anthony, that's catchy!
It also claims to be the "#1 Sugar Daddy Dating Site in the World." Good Lord, there are others?
Here's how the site defines Sugar Daddies:
"You may be young or old, single or married, but you are generous and successful. You are seeking a mutually beneficial relationship and you have no time for games."
And here's how they define Sugar Babies:
"Sugar babies are attractive, ambitious & young at heart. Sugar babies are college students, aspiring actors and actresses, single moms, or someone just starting out."
A site exclusively for young girls seeking sugar daddies, and vice versa. How progressive! It's so great to see how far women have come from the "Mad Men" days in which the men were successful and the women were reduced to how attractive they were.
The site has also released a list of schools that have the biggest spike in "sugar babies." Maybe the heads of theses institutions will review these new findings and lower their damn prices. Just kidding! That's never going to happen.
1.       New York University — 201%
2.       Temple University — 207%
3.       Georgia State University — 297%
4.       Kent State University (Ohio) — 197%
5.       Arizona State University — 252%
6.       University of Georgia — 163%
7.       University of Houston — 188%
8.       Florida State University — 240%
9.       University of Wisconsin, Milwaukee — 154%
10.     University of South Florida — 148%
11.     Michigan State University — 243%
12.     Alabama University — 260%
13.     Tulane University — 252%
14.     Penn State University — 158%
15.     Ohio University — 173%
Be the first to receive breaking news alerts and more stories like this by subscribing to our mailing list.