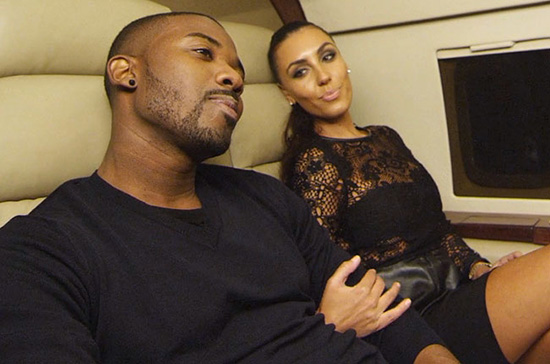 Ray J may have claimed that his new single "I Hit it First" is not about his famous ex Kim Kardashian, but with the release of the official video for the song, he can no longer deny it.
In the video, which is pretty awful, Ray J uses a Kardashian look-alike and even re-enacts parts of the sex tape. He also makes references to Kardashian's reality show and her relationships with famous men after him, including Kris Humphries and Kanye West.
But in previous interviews, Ray tried to deflect attention from the Kim Kardashian angle.
"It's not about that," Ray J said after the release of the song and immediate controversy that followed. "It's about the concept, you know what I'm saying…I think people are digging into it way too deep."
Whatever dude… If you're gonna pimp the girl's name out, at least be honest about it.
CHECK OUT THE VIDEO FOR RAY J'S NEW SINGLE BELOW:
Be the first to receive breaking news alerts and more stories like this by subscribing to our mailing list.