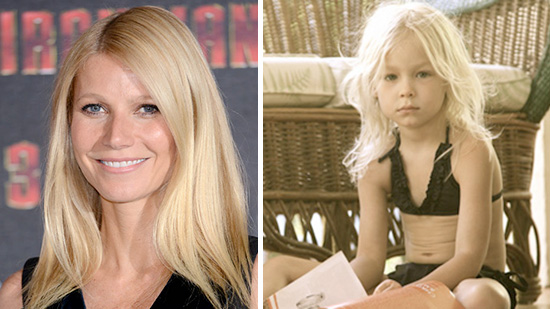 Gwyneth Paltrow must really love pissing people off. When she's not making eye roll-inducing statements or indirectly telling people to drop thousands of dollars on designer clothing (or promoting the fact that she basically starves her children) — the actress is promoting a line of string bikini's for little girls.
Since Gwynnie isn't in movies all that much these days, she has to stay relevant by forcing her extreme diet down people's throats and promoting the sexualization of children.
Huffpo Style is reporting that the 40-year-old star has caused controversy by featuring the skimpy bathing suits on her lifestyle website GOOP.
Photos on the site feature a little blonde girl posing (in one pic like a Victoria Secret model) sporting the rather sultry-looking bikini, designed by Melissa Odabash. Paltrow wrote that the bikinis are "great for girls who want to look grown-up." (There she goes making my eye roll again…)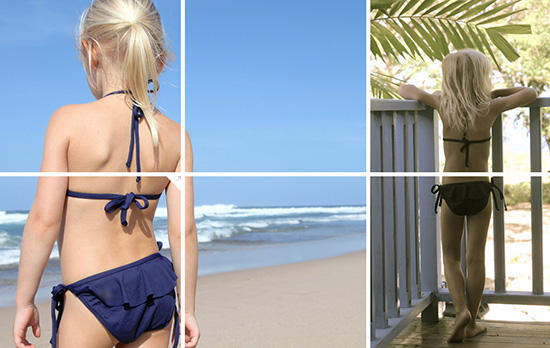 Isn't it enough that grown women are objectified on a daily basis? Do we really need another thing on the web that will excite pervs? The British anti-child advocacy group Kidscape seems to think so.
A representative for the child safety charity told the Daily Mail, "We remain very opposed to the sexualization of children and of childhood. The dangers have been discussed at length, so it is a great pity that such trends continue and that they carry celebrity endorsement."
Be the first to receive breaking news alerts and more stories like this by subscribing to our mailing list.