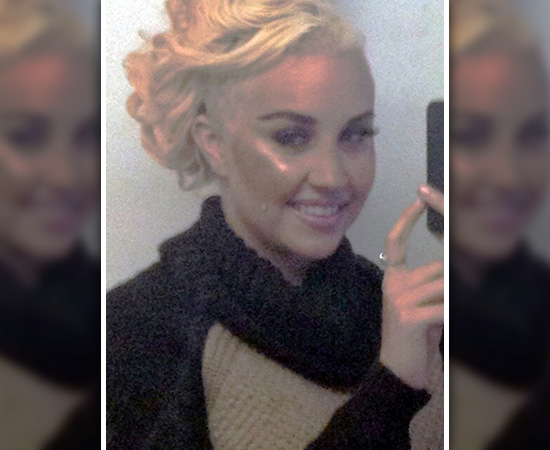 Okay. At this point, Amanda Bynes' public meltdown is getting old, but sadly it's like an awful glittering, overly made-up car wreck that no one can look away from. The former "All That" star and current psychopath took to Twitter on Thursday to reveal that she has shaved her head. We would gasp but that sounds about right.
For someone that keeps complaining that her privacy has been invaded, Bynes sure loves generating publicity for herself (however negative it is), so it was only a matter of time before she pulled a stunt like this just so that blogs very much like the one you're reading right now would post about it.
The driving-challenged walking joke posted:
I buzzed half my head like @cassie! No more old photos! This is the new me! I love it! twitpic.com/clx36u

— Amanda Bynes (@AmandaBynes) April 25, 2013
The tweet was accompanied by a blurry pic of the star sporting a semi-shaved head and a turtleneck sweater. To be honest, it's one of the better photos she's posted but that may just be because the others were just that horrendous.
We're going to assume that the proclamation "No more old photos!" means that Bynes is still instructing the media not to use photos she doesn't approve of. Because, as we all know, members of the press typically consult with the Queen of Crazy before they decide what images of her to use.
Be the first to receive breaking news alerts and more stories like this by subscribing to our mailing list.