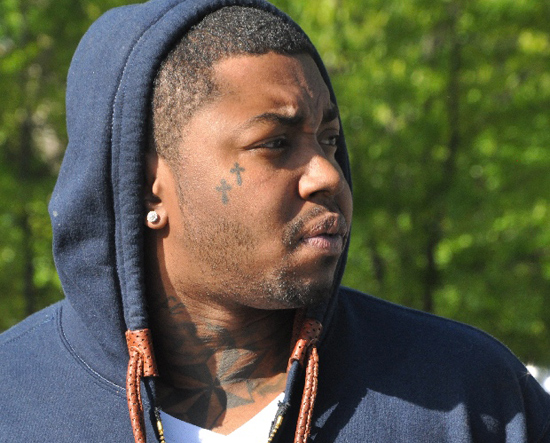 So it turns out that the biggest problem in Lil Scrappy's life right now isn't his love triangle with his babymama/fiancee Erica Dixon and his "best friend" Shay Johnson. It's actually his (alleged) drug habit. Scrappy had to turn himself in to Atlanta police on Tuesday April 23 after a warrant was issued for his arrest.
Here's the thing; when it comes to hip hop, going to prison is a street cred move. Some people even go back for repeat visits for extra credit like DMX and T.I., and more recently Gucci Mane. But in order for this to work as a G thang, it's gotta be for a crime worth bragging about.
On that front, Scrappy's turning himself in to police after a warrant was issued for his arrest following his refusal to take a urine test back in March doesn't quite measure up.
According to a report from TMZ, Scrappy turned in a urine sample that was cold to the touch which raised red flags for law enforcement officials. So they asked him to submit a fresh sample and he refused.
Guess Scrappy knew that the results of that test would not be in his favor so he punted.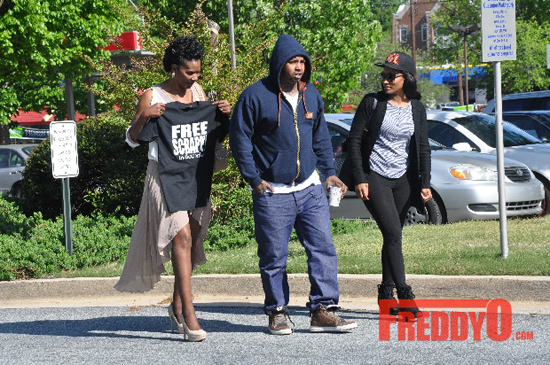 So he opted to turn himself in. But Scrappy didn't go down quietly. He turned himself in with style and grace as he had his fiancee (are they still engaged???) on one side and his wack-a-doddle mother Momma Dee on the other.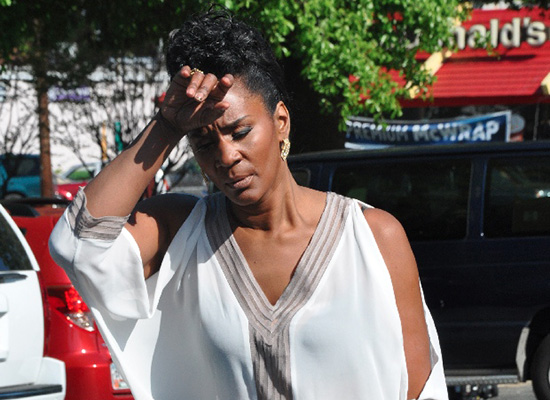 The deranged pimp/grandma even had a "Free Scrappy (in that order)" t-shirt handy for the paparazzi's cameras. The good news is that nothing was misspelled this time. Y'all know Momma Dee be mixing up her consonants and things.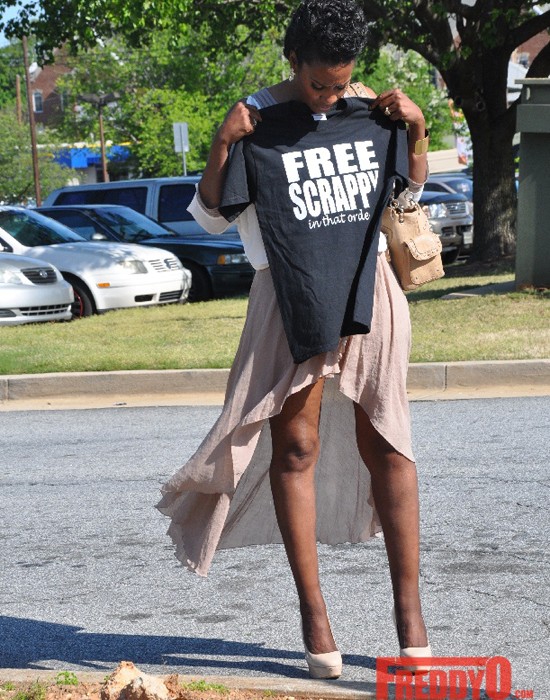 No word yet on how long Scrappy will be holed up in prison. Hopefully it isn't too long, we wouldn't want him to miss out too much on all the ratchet good times on LHHA.
[Pics: Freddy O]
Be the first to receive breaking news alerts and more stories like this by subscribing to our mailing list.