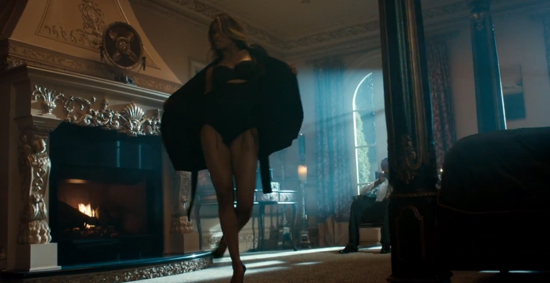 The last time Ciara had a video catapult her career into comeback mode was back in 2006 for her Aaliyah-inspired hit "Promise." And she's done it again in 2013 with her new video for "Body Party." Baby, I swear it's deja vu.
It's no secret that CiCi's career has been on the struggle tip in recent years. Her albums have flopped harder than Aretha Franklin's pancake breasts do when she unzips herself out of her Body Magic for the night.
Many singles have come and gone and the album title for her latest and potentially last great hope changed at the last minute. The project was dubbed 'One Woman Army' for nearly a year but now Ciara has rebranded it as 'Ciara.' The switch seems to have worked though, based on the response to her new video "Body Party." The video has racked up over 1 million just a couple of days.
Like "Promise," "Body Party" thrives on Aaliyah-isms and bump-and-grind R&B. Ciara plays up her tom boy and sex appeal simultaneously.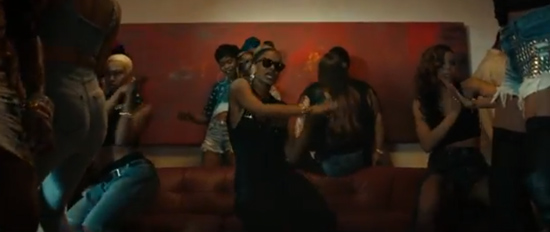 In the house party portion, she's dressed like a butch lesbian from the '90s with baggy pants and a masculine sleeveless shirt. But the other set-up has CiCi rocking a sexy blonde bob and nothing but lingerie.
She's giving you a little beauty and the butch, I suppose.
The video, in a throwback to the '90s, has a couple of noteworthy celebrity cameos. Peep the brief shot of Love & Hip Hop Atlanta"s dysfunctional couple, Stevie J and Joseline Hernandez.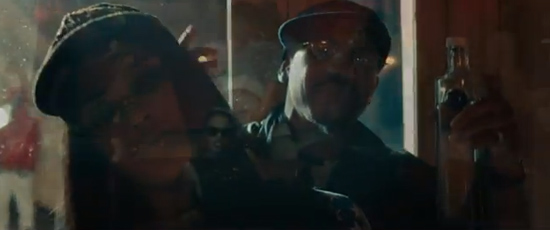 Guess they left Molly the Maid at home again. Damn.
Additionally, Ciara's real-life boyfriend Future plays her love interest in the video.
Other ATLiens are in the building too, as her old pal Ludacris drops by, ratchet prince Trinidad James makes a cameo, and she reunites with her one-time producer Jazze Pha. The two weren't on speaking terms for some time so it's beautiful to see Ciara mending fences. Maybe that's why her blessings are finally starting to blossom.
The scene that Nicki Minaj liked best was that seductive headstand Ciara did for Future.
BIIIIIIIITTTTTTCCCCCHHHHHHHH!!!!!!!!! U DID DOT!!!!!!!! @ciara im finna practice that handstand backflip shit fo my secret man! LMFAOOOOOOOO

— Nicki Minaj (@NICKIMINAJ) April 22, 2013
Rihanna might not be feeling Ciara these days, but ol' might just have her mojo back any damn way.
WATCH THE VIDEO FOR CIARA'S NEW SINGLE BELOW:
Be the first to receive breaking news alerts and more stories like this by subscribing to our mailing list.