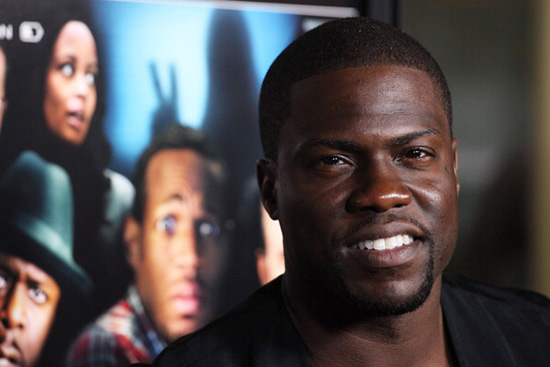 Kevin Hart may be a jokester, and he's known to not take his life too seriously, but when it comes to his recent DUI arrest, the actor/comedian is letting everyone know that this is no laughing matter.
Hart was arrested early Sunday by Los Angeles traffic police on "suspicion" of drunk driving after they observed him in his black Mercedes weaving across traffic lanes and almost running into a gas tanker truck as he sped down a freeway at 90 mph.
The California Highway Patrol said in a statement that Kevin "had objective signs of intoxication and was unable to perform the field sobriety tests." Hart was then taken to jail, where he was booked for misdemeanor DUI. He posted bail and was released the next morning after sobering up.
On his way out of jail, Kevin admitted to TMZ cameras that he was indeed drunk, and said that he told the officers who arrested him the same thing the night before. Watch here:
He later tweeted:
On some real shit….drinking & driving is not a game or a laughing matter. People have lost lives because of stupid shit this!

— Kevin Hart (@KevinHart4real) April 14, 2013
This is a wake up call for me, I have to be smarter & last night I wasn't….everything happens for a reason….

— Kevin Hart (@KevinHart4real) April 14, 2013
Be the first to receive breaking news alerts and more stories like this by subscribing to our mailing list.