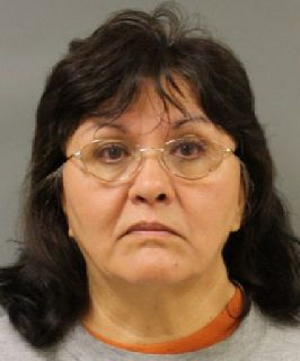 Well this is an interesting dilemma: Is it worse to be considered a child molester or a racist? One Texas teacher opted to out herself as the latter to avoid being pegged as the former.
Esther Irene Stokes, 61, was charged with inappropriately touching a 6-year-old girl at the Northwest Preparatory Academy Charter School in Humble, Texas.
"The victim said that she was in the classroom alone with the teacher and that the teacher touched her on the outside of her clothes, on what she called her 'private part,' her vaginal area," a detective told KHOU.
The whole incident came to light when the girl's mother was watching an episode of "Law & Order," which dealt with molestation.
"[While watching the show] I start telling my kids, if anyone touch you like that let me know," the mother told KHOU. That's when her daughter burst out crying and confessed that her teacher had touched her inappropriately.
But Stokes claims she's innocent because she's actually a racist and generally tries to avoid touching black children.
The girl's mother, however, says that claim is utter bullshit because the school is majority black, so if Stokes had a problem with black children, it's highly unlikely she'd work at that particular school in the first place.
Despite Stokes' attempt to deflect the charges by claiming racism, the school has decided to terminate her after completing an internal investigation.
[Gawker]
Be the first to receive breaking news alerts and more stories like this by subscribing to our mailing list.