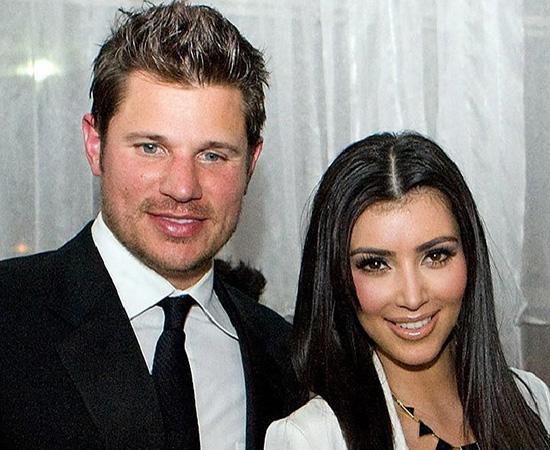 Some time ago, Kim Kardashian was a "professional closet organizer" (if you can believe it) to the stars. As you may know, in order for this professional closet organizer to attain fame and even more fortune that her family already bestowed on her … she had to do things like date a semi-famous person and star in a sex tape.
Now said semi-famous person Nick Lachey is telling Details magazine a few things we already know but love to hear about Kim.
Lachey (who dated Kanye's boo in 2006) says that Kimmy is a (surprise!) publicity whore.
When asked if he fueled Kim's rise to fame, the former 98 Degrees frontman had this to say:
Details: In Kardashian Konfidential [her book], Kim traces her fame to a date with you in 2006 that showed up in the tabloids the next day. Can we blame you for her ubiquity?

Nick: That's one way to interpret it. Let's just say this: We went to a movie. No one followed us there. Somehow, mysteriously, when we left, there were 30 photographers waiting outside. [Laughs] There are certain ways to play this game, and some people play it well.

Details: She also had some help from that sex tape.

Nick: Yeah, well that was already in the can.
"Already in the can," meaning it had been shot, edited and was ready to be "leaked" onto the web by Kris Jenner?
No surprise there.
[Details]
Be the first to receive breaking news alerts and more stories like this by subscribing to our mailing list.