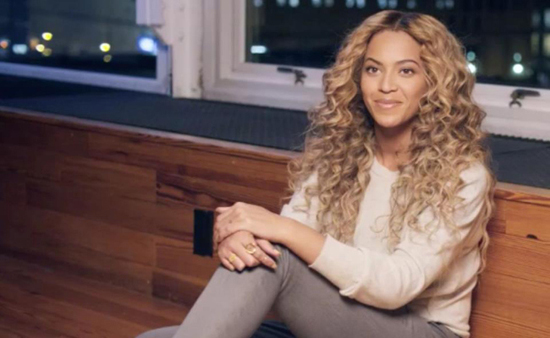 Beyonce is setting the bar high for her one-year-old daughter Blue Ivy. In a new video for "Chime for Change," Beyonce explains that she empowers her daughter to believe she can one day be president, even though Blue, as young as she is, may not understand yet.
"I'm telling my daughter every day, you know you can be president, you know it's possible," Beyonce says in the video. "I know she has no idea why I'm saying that, but at one-year-old, I'm like, you know you can be president."
The Chime for Change video also includes celebrities like John Legend, Beyonce, Salma Hayek, Zoe Saldana, Halle Berry, Katy Perry, Jada Pinkett-Smith and Arianna Huffington who talk about empowering women.
"Women have a voice," Pinkett-Smith says in the video. "They have a voice that can't be stopped."
WATCH HERE:
Be the first to receive breaking news alerts and more stories like this by subscribing to our mailing list.