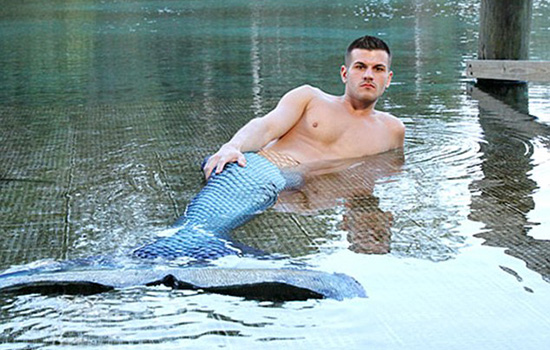 22-year-old Eric Ducharme — the latest subject of TLC's "My Crazy Obsession" — says he has been obsessed with mermaids for as long as he can remember. So obsessed, in fact, that he now lives his life as a "merman" in Florida. He says it's his "lifestyle."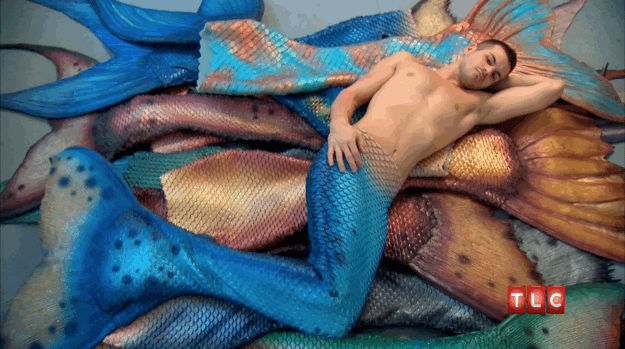 Ducharme says that he eats, sleeps and breathes mermaids, and he dresses up and acts like one whenever he gets the chance. "It's a lifestyle. It's a path in life that I have chosen," Eric says. "When I put on a tail I feel transformed … I feel like I'm starting to enter into a different world when I hit the water."
Ducharme drives almost 2 hours to swim, dressed in one of his many handmade mermaid costumes, at a natural spring. He does this at least three times a week, and calls is "mermaiding," which he describes as his own style of costumed free-diving that he says allows him to "escape the world above."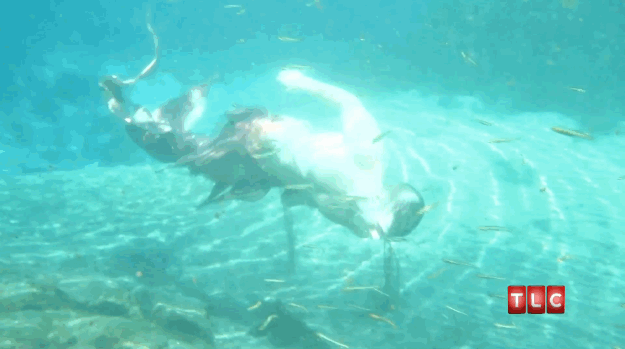 "Being under water I feel, I'm just totally away from the world," he explained. "It's taken me a really long time to kind of understand my place in life."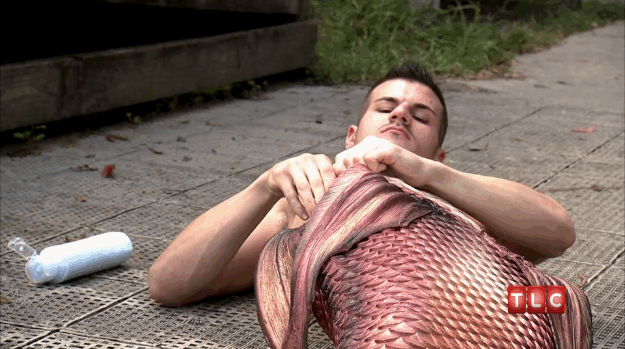 Ducharme — who is proud of the fact that he can hold his breath underwater for up to 4 minutes — has been dressing up as a merman since he was 16 years old, when he first started swimming as one publicly at the "Little Mermaid show" at the Weeki Wachee Springs as a "little merprince."
His love for all things mermen began as a child when, according to his website, his grandparents took him to an underwater theater and a woman in a mermaid costume swam by blowing kisses to the audience; at age six, Ducharme's father hired two mermaids to swim up to a dock where the boy was eating his birthday cake.

When he was 13, Ducharme created his company Mertailor, LLC and sold his own handcrafted tails made from garbage bags and various fabrics. Three years later, he put on his first show, swimming as the mermaid prince in the Weeki Wachee Springs Little Mermaid show.
Pretty weird, right.
Fortunately for him though, his friends and family don't think so. Or maybe they do, and they just don't know how to break it to him. It's hard to tell a loved one how weird they are. So you just nod your head, and you support them … just like Eric Ducharme's people.
"Eric is obsessed with mermaids," said his mother Candy. "We have our own passions. That's Eric's life."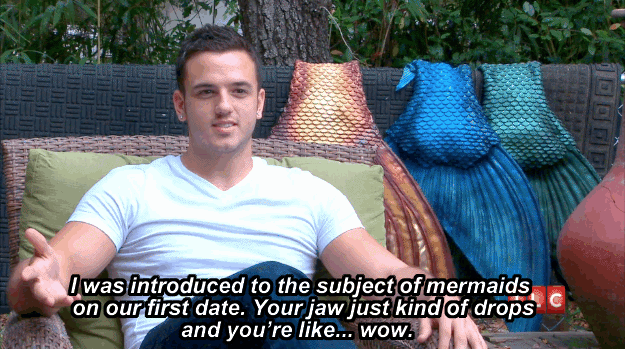 His boyfriend Matthew said: "When I first met Eric, I was introduced to the subject of mermaids, on our first date. "Your jaw just kind of drops and you're just like, 'wow.'"
Wow? That's it? Just … "wow?"
Wow.
[Yahoo! News / GIFs via BuzzFeed]
Be the first to receive breaking news alerts and more stories like this by subscribing to our mailing list.