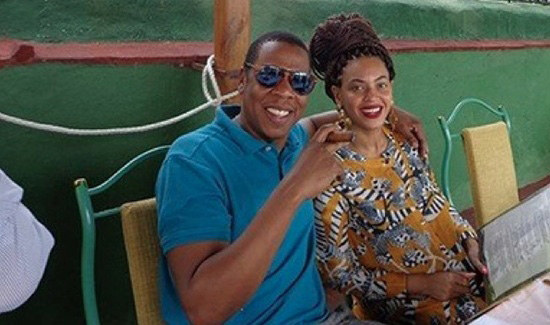 That little exotic Caribbean vacation Beyonce and Jay-Z took to Cuba for their fifth wedding anniversary could land hip hop's favorite couple in hot water with the U.S. government.
Republican lawmakers are itching to find out who approved Beyonce and Jay-Z for their trip to Cuba, as there's a longstanding travel ban for U.S. citizens on visiting the communist nation, according to Reuters.
U.S. Representatives Ileana Ros-Lehtinen and Mario Diaz-Balart have written a letter to Adam Szubin, director of the U.S. Treasury Department's Office of Foreign Assets Control, asking for more information on how Beyonce and Jay-Z secured releases for their trip to Cuba.
The State Department says it has no knowledge of how Beyonce and Jay-Z secured their license to visit the country. If Beyonce and Jay did travel without official permission (people can travel to the country for academic, religious or cultural exchanges), they could face a fine.
Ros-Lehtinen and Mario Diaz-Balart represent Florida districts with Cuban populations who are anti-Castro and these communities are demanding answers.
"Despite the clear prohibition against tourism in Cuba, numerous press reports described the couple's trip as tourism, and the Castro regime touted it as such in its propaganda," the letter said.

"We represent a community of many who have been deeply and personally harmed by the Castro regime's atrocities, including former political prisoners and the families of murdered innocents."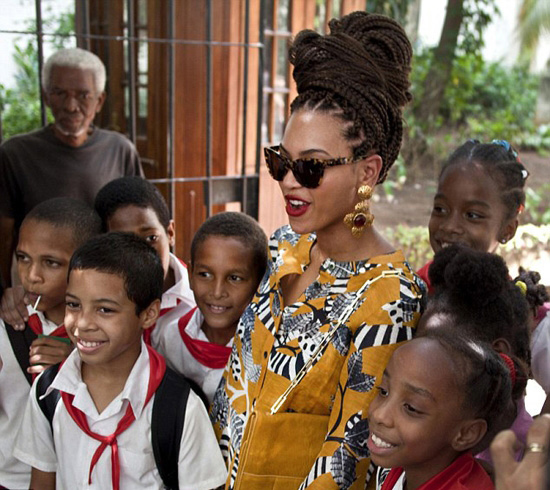 A Cuban rights advocacy group has also voiced disgust over Beyonce and Jay-Z's visit. Mauricio Claver-Carone, the D.C. director for the US-Cuba Democracy PAC — a pro-democracy group — told TMZ that the high-profile visit by the couple was in poor taste.
"There are women getting beaten on a daily basis, women who are being jailed for no reason … people are fighting for their freedom. It's extremely insensitive," Claver-Carone said.
See, now why the hell did Beyonce and Jay-Z have to go to Cuba for their wedding anniversary? There's only ONE country that U.S. citizens are banned from visiting and THAT's the country they choose to visit?
Jay-Z is up there posing for cameras with a big grin on his face and a Cuban cigar in his mouth. He might as well have rocked a Che Guevara shirt and fist-pumped with Fidel's brother. This whole trip was a postcard saying, "It's Nicer in Havana!"
Didn't Beyonce and Jay-Z think about their relationship with President Obama and First Lady Michelle Obama? Beyonce was just invited to sing at the president's inauguration and now she's put the Obama administration in the awkward position of answering to this illegal field trip.
Now truth be told, these Republican Congressional representatives are bored as hell to be following the moves of a Beyonce and Jay-Z. They've must've gotten the TMZ alerts and sprung right into action. They need to be worried about passing a damn budget for this country more than where Beyonce and Jay-Z are vacationing. But still, this was an unnecessary stunt that played right into the anti-Obama collective's hand.
Next anniversary, do us a favor and keep it cute in St. Tropez like y'all usually do, Bey and Jay-Z.
Be the first to receive breaking news alerts and more stories like this by subscribing to our mailing list.