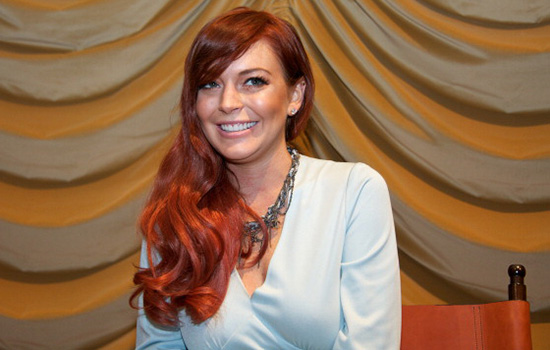 Usually having six highly publicized mug shots and an impending stint in rehab would cause anyone to lay low for a while. But not Lindsay Lohan.
The actress, who's set to film a guest spot on Charlie Sheen's show "Anger Management," will reportedly party in Brazil this week before beginning her mandated 90-day stint in rehab.
TMZ reports that LiLo will earn a six-figure pay day to make appearances at parties in the South American country.
Sources close to LiLo tell TMZ … she's headed to Brazil this coming week to make a few appearances to promote a clothing line. We're told Lindsay scored a low six-figure payday for the deal.

Our sources say Lindsay will head down to Brazil on Wednesday (with a small entourage in tow) after she shoots her appearance on Charlie Sheen's show, "Anger Management." We're told Lindsay is scheduled to shoot her scenes Monday and possibly Tuesday.
As her tax debt continues to mount, there's no denying Lohan needs the money. But let's not forget that the last time Lohan traveled prior to an important legal obligation, she did not return on time.
In 2010, the starlet was supposed to return to the States from Cannes, Francefor an important court date but "her passport was stolen," which prevented her from flying to the U.S. At the time, she was set to face a Los Angeles judge for one of her DUI cases.
Earlier this month, Lohan accepted a plea deal that allowed her to go to rehab instead of jail. According to US Weekly, she's been partying ever since.
Looks like that tweet where she claimed to be "taking this seriously" was complete BS. Go figure.
Will Lindsay make in back to the US in time to start her court-ordered rehabilitation program? Tune in next week when the Saga of Lindsay Lohan's torrid life continues.
Be the first to receive breaking news alerts and more stories like this by subscribing to our mailing list.