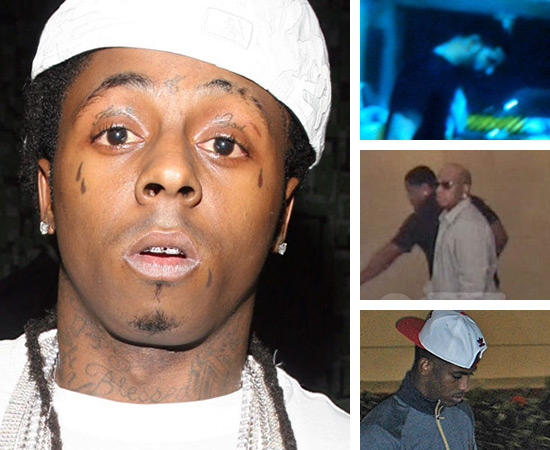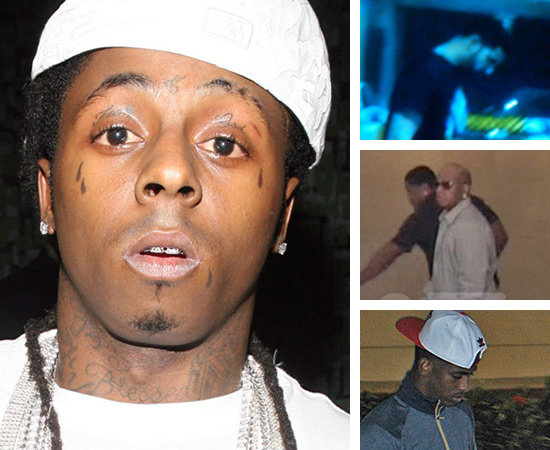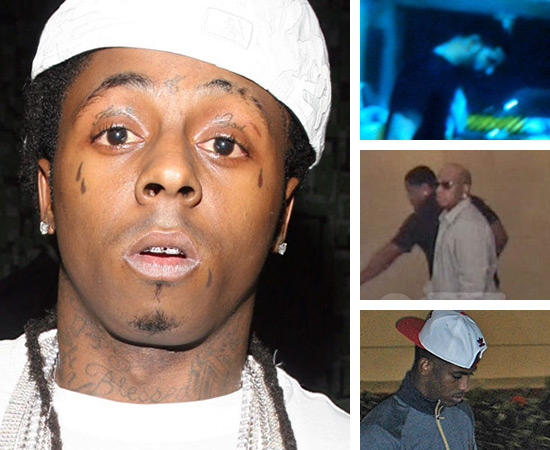 While no one on the outside still really knows what's going on with Lil Wayne right now, those closest to him have been spotted going in and out of Cedars-Sinai Hospital in Los Angeles to visit the ailing rapper.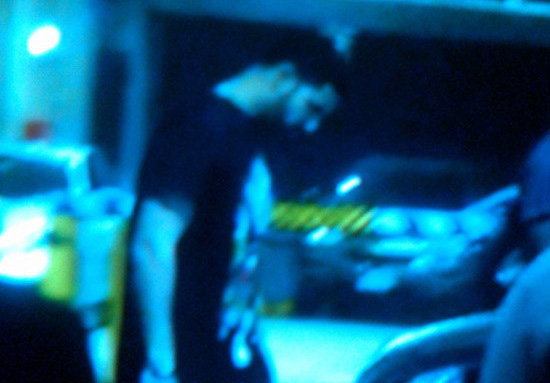 Late Friday night (Mar 15), shortly after the news broke that Lil Wayne was in critical condition in the ICU after suffering from multiple seizures, his protege Drake was spotted outside the hospital walking with his head down and looking very somber.
Other celebs who have visited Lil Wayne in the hospital include his female protege Nicki Minaj, L.A. Clippers star Chris Paul and his wife Jada, and Wayne's own rap mentor Birdman, who he affectionately calls his "daddy."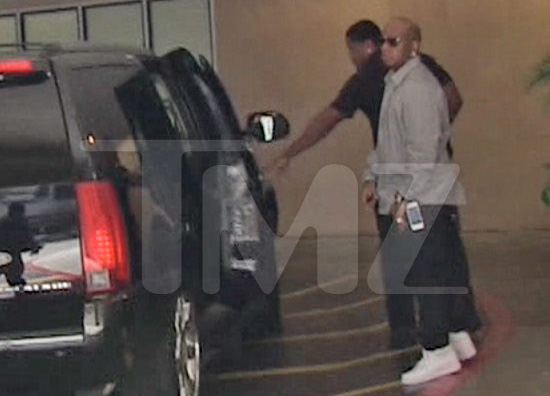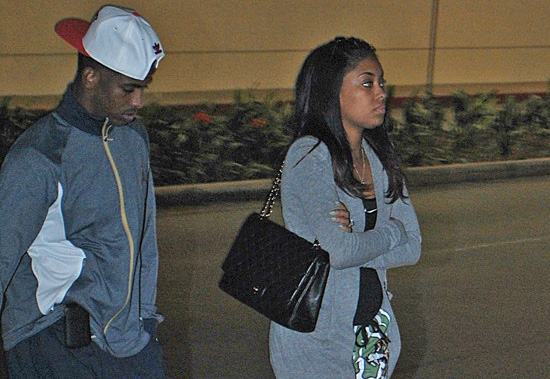 As usual, TMZ had the 'honor' of being the very first media outlet to report on Lil Wayne being in "critical condition" in the ICU, but the way they reported on the situation had everyone in the world fearing the worst — that Wayne was about to die.

In their initial report, TMZ sensationalized the entire situation, saying that Wayne was "being prepared for his last rites" with his family near his bedside saying their last goodbyes and Twitter/Facebook immediately lit up with responses to the story. Within moments, Lil Wayne and TMZ were both the top trending topics worldwide, respectively.
After a short time, TMZ deleted the portion of their story about the last rites and his family saying goodbye, amid responses from Wayne's camp on Twitter, including tweets from Mack Maine that denounced the site, and let everyone know that his boss was going to be OK, and was not dying as TMZ initially suggested.
@tmz and definitely don't try to kill a man before his time….so from the bottom of my soul and on behalf of my fam……FUCK YOU

— Mack Maine (@mackmaine) March 16, 2013
About a half hour or so later, a tweet came from Lil Wayne's own Twitter page to further confirm Mack Maine's account of the situation — that Lil Wayne was alive and well and everything was going to be OK.
I'm good everybody. Thx for the prayers and love.

— Lil Wayne WEEZY F (@LilTunechi) March 16, 2013
Literally 2 minutes after Wayne's tweet, TMZ updated their story again, saying that Weezy was still in critical condition in the ICU, but was "stabilizing," though his "prognosis was uncertain."
"Wayne is sleeping right now … which is odd, because he just tweeted saying he's OK and thanking people for the prayers and love," TMZ wrote, suggesting that Wayne wasn't the one who tweeted that he was OK.
One Twitter user even went as far as to retrieve the coordinates from the tweet, and revealed that it most certainly did not come from Cedars-Sinai Hospital:
@tmz FYI @liltunechi tweet did NOT originate from 34.0766385, -118.37954589999998 (the lat/long for Cedars Sinai)

— Startup Tech Guy (@startuptechguy) March 16, 2013
Further adding to the conflicting reports was a statement from someone in Lil Wayne's entourage who was quoted by L.A. Weekly as saying that TMZ's coma/last rites story was comprised of "lies." Speaking anonymously, the woman said, "He's sitting up, drinking water."
And the next morning, Cash Money co-founder Ron "Slim" Williams (Birdman's brother) said in a radio interview that Wayne was doing fine and was looking to be released sometime during the weekend.
Still, TMZ seems to be going with their story  that Lil Wayne is damn near on his death bed, and it's now going into the sixth day that he has been in the intensive care unit:
Lil Wayne is still in rough shape … and remains in the intensive care unit at an L.A. hospital 6 days after being admitted for seizures stemming from a suspected drug overdose … TMZ has learned.

Sources tell us … Wayne's condition has not improved enough to be moved out of the ICU … and he continues to be monitored very closely by staff at L.A.'s Cedars-Sinai hospital.

We know Wayne has been surrounded by friends and family since he was admitted to the ICU this past Wednesday … and we're told the mood around Wayne's bedside has been very serious.
We'll update you as the story develops. For now, it's best to just continue to keep Weezy in your prayers…
UPDATE: Good news! Lil Wayne is finally out of the hospital!
Be the first to receive breaking news alerts and more stories like this by subscribing to our mailing list.