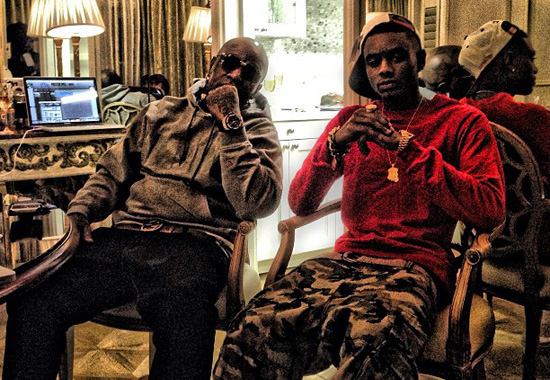 Back in 2011, rumors surfaced about Soulja Boy possibly signing to Cash Money Records, after Soulja broke the news of YMCMB CEO Birdman's alleged interest in him.
At the time, Birdman shot down the rumors, saying that he'd never sign an artist that was already under a deal, but now that Soulja Boy is no longer signed to Interscope and is therefore is now a free agent, it looks like Birdman is ready to snatch him up while he can.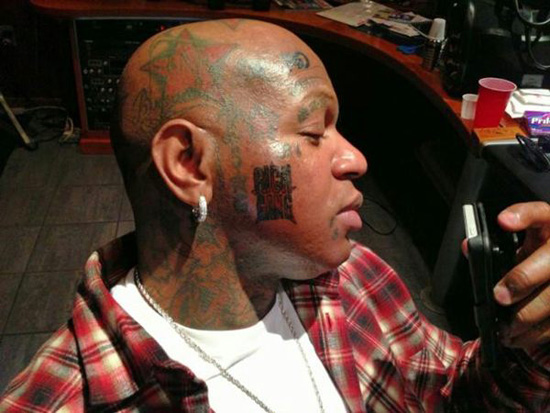 On Monday (Mar 11), Birdman posted a new photo on Twitter of himself with a freshly inked tattoo of the "Rich Gang" logo from his new mixtape on the side of his face.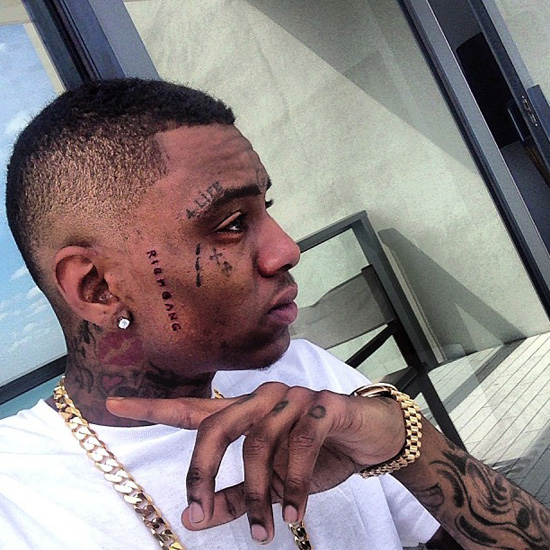 And just three days before that, on the 8th, Soulja Boy posted a photo on his Instagram showing off his new "Rich Gang" tattoo on his face, which has rehashed the rumors that the struggling rapper is preparing to sign a new record deal with YMCMB.
Also, earlier this week, on Sunday, Birdman seemed to be hinting at the new deal with the following tweet:
S/O.tha lil homey@souljaboy Realnigga do Real thangs.RichGang YMCMB

— BIRDMAN (@BIRDMAN5STAR) March 10, 2013
And for what it's worth, judging by his Instagram feed, Soulja Boy has been spending a lot of time in South Beach recently with Birdman and the rest of the YMCMB squad, including his BFF Bow Wow, Young Money president Mack Maine, YMCMB DJ Stevie J and Cash Money rapper Ace Hood.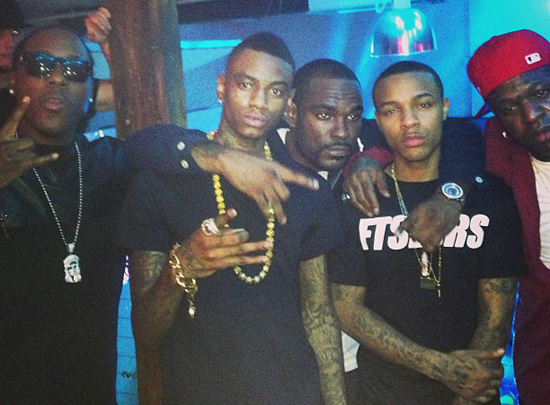 Plus, Soulja's longtime manager Miami Mike has been down in Miami kicking it with the rapper as well, and as Rap Break points out, if you're negotiating a new deal, your manager would most certainly be present.
So based on all of that information alone — the "Rich Gang" tattoo, the time spent in Miami with Birdman and the YMCMB crew, the fact that Soulja Boy NEEDS this — we would say that a "big" announcement making Soulja Boy's new record deal with Cash Money official is on the way.
Stay tuned…
Be the first to receive breaking news alerts and more stories like this by subscribing to our mailing list.