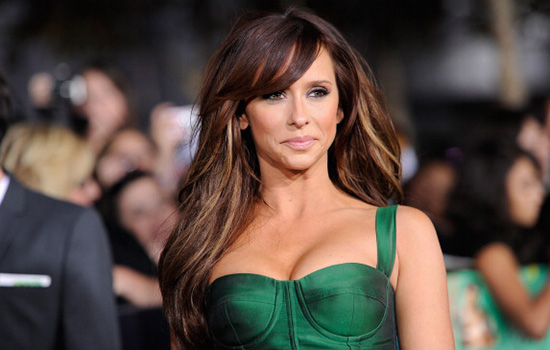 Jennifer Love Hewitt could be the latest star to take out an insurance policy on a part of their body. In a recent interview with USA Today, "The Client List" star was asked if she'd ever insure her breasts.
Of course a reporter would ask a woman such an offensive question. But being the good sport that she is … Jenny Love went along with it and joked that she wouldn't turn down the chance to insure what many consider to be her best assets.
"I need like an insurance invitation," she said. "If someone's like, 'You know what? We would like to insure your boobs for $2.5 million [each], I'd be like, 'Do it!' Love it. Why not?"
We'd love to read that insurance policy if it lists all of the ways her breasts can face injury.
Other stars who have insured body parts include Dolly Parton, who took out a $600,000 insurance policy on her breasts, Holly Madison, who insured hers for $1 million, and Heidi Klum, who had her legs insured for $2 million. Mariah Carey's legs are also rumored be insured for a whopping $1 billion, and Bruce Springsteen is said to have insured his voice for $6 million.
How much do you think Hewitt's most prized assets are worth?
Be the first to receive breaking news alerts and more stories like this by subscribing to our mailing list.