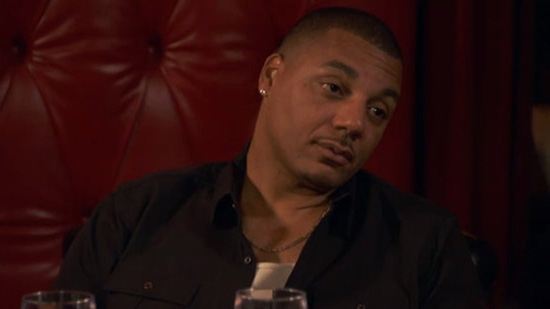 Surprise! Now that Rich Dollaz's business has been put out there, he's denying that the nude pics that spread on the Internet are actually of him.
In an interview with Power 105, he admits that the shot showing part of his face and his abdomen is him, but he denies that the dick pic is his, according to the Examiner:
"No it isn't (me). That's why it's cut in half because the top is a picture of me, but the bottom is whatever you want to do with it," Dollaz told Power 105 Thursday.
Right. That sounds really plausible. Who the hell is advising this fool with this PR strategy? Yandy?
He also said he has NO idea how his personal pics got out into the world wide web.
"Honestly (I) lost a few pounds and was trying to compare and contrast," he said of taking the picture.

Despite knowing how the first picture was taken, Rich Dollaz is not sure who might have had access to his phone and who might have sent the pictures to a blogger that decided to post them online.

"It's one of those situations where you start to question your own behavior, who you had at the crib that could have emailed them," said Dollaz.
Here's a hint: Rich's latest slam-piece "SuperHead" might have something to do with it.
Instead of acting like the dick flicks ain't his, Rich needs to do like Kanye West and Jamie Foxx and unflinchingly accept that his nudes have leaked.
Of course, Jamie and Kanye didn't have a vienna sausage problem, if you catch my drift, so it was advantageous for them to claim ownership of their nudes. Rich, on the other hand, is striving for every inch he can get.
But still, denying that the pics are of him will only serve to incense whoever leaked the pics in the first place. The next pics they release could be even more embarrassing than these. Rich better not play with fire.
Be the first to receive breaking news alerts and more stories like this by subscribing to our mailing list.