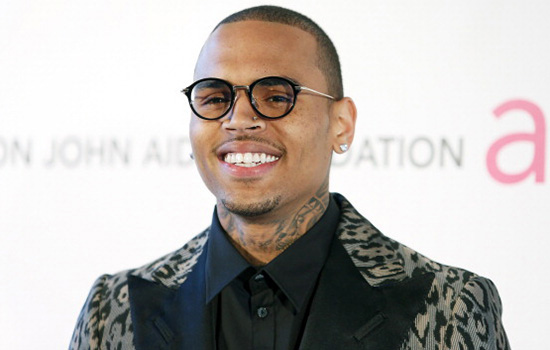 Is Chris Brown's bad temper rearing its ugly head again? Because over the past 24 hours, Brown has been at the center of not just one, but two verbal altercations — one with his own bodyguard (when they were in Bermuda), and the other with a Hollywood valet. Chris also dissed Drake at a nightclub. He mad; real mad, Joe Jackson.
On Wednesday, Brown's 24-hour angry streak kicked off when his private plane stopped in Bermuda to "refill," and Brown's bodyguard, Big Pat, reportedly got off the flight following an altercation with Brown.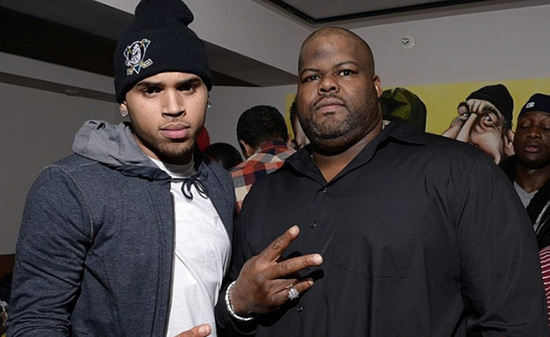 "I'm not sure of the details of what happened on the plane but his plane came in, got serviced and everything was finishing and they were getting ready to leave. Then there was a stall," an airport worker told the Bermuda Sun.
Brown's bodyguard then exited the plane, followed by Brown and another man.
"They had to come inside to customs," the source continued. "The security guard came inside and said he wasn't getting back on the plane. … Chris went back through customs and the plane left at about 2:20 p.m."
The bodyguard, who was left behind, was forced to catch his own flight back to JFK.
Then, last night, following a charity event in Hollywood, Brown reportedly got into a heated argument with a valet.
Brown was leaving the 7th Annual Stars & Strikes Celebrity Bowling and Poker Tournament, when an argument over the price of valet ensued.
"Give me $10," the valet worker told Brown, who replied, shouting, "Give me my f*cking keys … F*ck $10. Give me my keys. We gonna turn this whole spot up!" the singer shouted
After a member of his entourage put up the money, the valet went and got Brown's car.
TMZ reports that Brown was mad because the valet tried to overcharge him. He told friends that the charge for valet was $5 and the valet told him $10 and he feels it was because he is famous.
Brown then headed over to Emerson Theatre in Hollywood where he had some choice words for Drake. The two famously got into a nightclub brawl in New York last June, and they really don't like each other.
An eyewitness there tells E! News exclusively that around 1:20 a.m., Brown hopped up from his center table under the DJ booth and requested the mic to speak to the crowd. The DJ had Drake's song, "Started from the Bottom," cued up and Brown immediately told the DJ to stop playing the music. Addressing the crowd, Brown reportedly shouted out, "The DJ can play this sh*t, but I want you all to know, F*ck Drake!" and gave everyone the middle finger.

Brown then proceeded to have the DJ cut the music again and began freestyle rapping, our source says. He began with a full performance of "As You Were" and followed with "Turn Up the Music." What seemed to be a single performance turned into an all-out, full impromptu concert as he proceeded to sing "Beautiful People" and an additional five songs.
After about an hour, Chris was pulled off the stage and he left with his entourage "that included several ladies," E!'s eyewitness noted.
Sounds like Chris Brown had a pretty eventful 24 hours.
Be the first to receive breaking news alerts and more stories like this by subscribing to our mailing list.