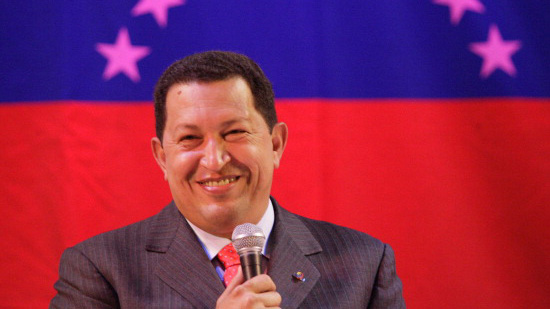 Hugo Chavez, president of Venezuela, has died at the age of 58 following a nearly two-year battle with cancer, The Associated Press is reporting.
Venezuela's Vice President Nicolás Maduro, surrounded by other government officials, announced the news of Chavez's death Tuesday afternoon (Mar 5) on state television.
Chavez served as President of Venezuela for more than 14 years.
More from AP:
CARACAS, Venezuela (AP) — President Hugo Chavez was a fighter. The former paratroop commander and fiery populist waged continual battle for his socialist ideals and outsmarted his rivals time and again, defeating a coup attempt, winning re-election three times and using his country's vast oil wealth to his political advantage.

A self-described "subversive," Chavez fashioned himself after the 19th Century independence leader Simon Bolivar and renamed his country the Bolivarian Republic of Venezuela.

He called himself a "humble soldier" in a battle for socialism and against U.S. hegemony. He thrived on confrontation with Washington and his political opponents at home, and used those conflicts to rally his followers.

Almost the only adversary it seemed he couldn't beat was cancer.
Be the first to receive breaking news alerts and more stories like this by subscribing to our mailing list.