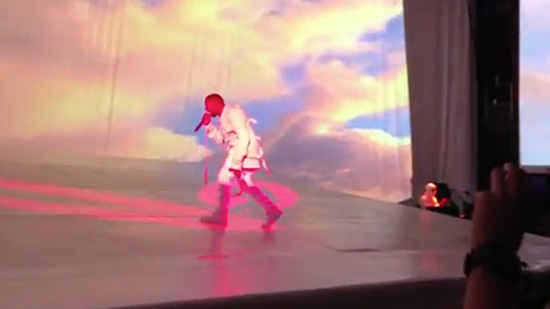 Is Kanye West OK? We only ask because it appears as though he has lost his damn mind! No one really knows what's been going on with Mr. West these days, but it looks like he might need to seek the help of a team of professionals.
As we told you the other day, Kanye went on a ridiculous rant against Jay-Z and Justin Timberlake's "Suit & Tie," the Grammys, corporations commercializing music, and more last Saturday night at his concert in London. But we're not entirely sure what to make of the manic episode he went into at his next concert Sunday night.
According to GQ UK writer Andy Morris:
Everything came to a head with a particularly petulant encore of "Touch The Sky", which concluded with West screaming and throwing his microphone down. "What the hell is wrong with this guy?" said a fan next to me. We still don't know.
WATCH BELOW (AROUND THE 1:16 MARK):
Be the first to receive breaking news alerts and more stories like this by subscribing to our mailing list.