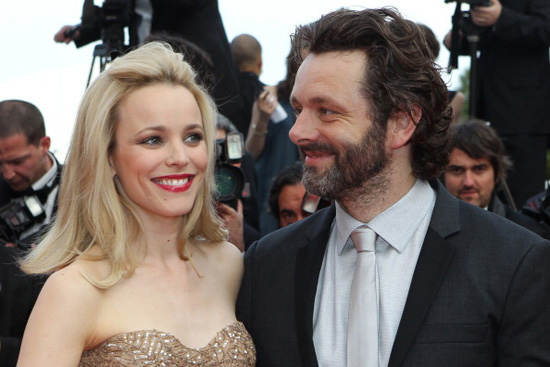 You may not have even known they were a couple, but Rachel McAdams and Michael Sheen have broken up after two years of dating.
The two met while filming the Woody Allen comedy "Midnight in Paris" in 2010, and made their debut as a couple at the 2011 Cannes Film Festival, during which Sheen gushed about the starlet to E! News.
"I will be forever grateful that it was where I met Rachel," he said of working on "Midnight in Paris."
In May 2011, the couple were snapped shopping in Los Angeles with Sheen's daughter. As was the case with their relationship, little is known about their breakup.
Sheen dated actress Kate Beckinsale from 1995 to 2003. The couple, who costarred in the vampire flick "Underworld," have a daughter named Lily, 13. McAdams previously dated her "Notebook" costar Ryan Gosling from 2004 to 2008.
Sheen, who was one of the prime reasons why "Twilight: Breaking Dawn 2" was watchable, will soon be seen in the comedy "Admission." The actor will star as Tina Fey's pretentious professor boyfriend in the dramedy. McAdams will appear opposite Ben Affleck in the drama "To the Wonder" as well as the sci-fi film "About Time."
---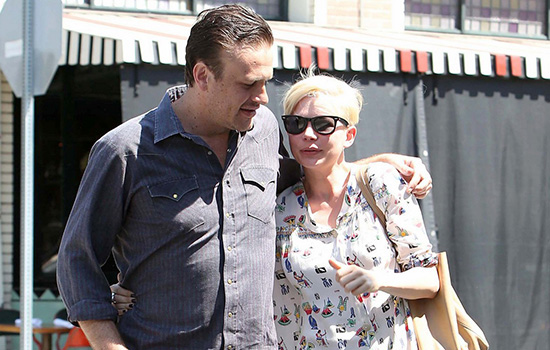 One of the most adorable couple's in recent years have also called it quits. People is reporting that Jason Segel and Michelle Williams have ended their one year relationship.
So why couldn't these two cuties make it work? According to the site, distance was to blame. Segel resides in Los Angeles where his sitcom "How I Met Your Mother" is shot while Williams lives in New York with her 7-year-old daughter Matilda, whose father is the late Heath Ledger.
Though the two seldom acknowledged they were an item. They were photographed together on a number of occasions.
Williams will soon be seen in the upcoming "Oz the Great and Powerful" while Segel is set to star as himself in the comedy "This is the End."
The film, which we hardly know what to make of, centers on a group of celebrities that face the apocalypse while attending a party at James Franco's house. A slew of funnymen, like Seth Rogen, Paul Rudd, and Jonah Hill, also play themselves in the flick.
Be the first to receive breaking news alerts and more stories like this by subscribing to our mailing list.