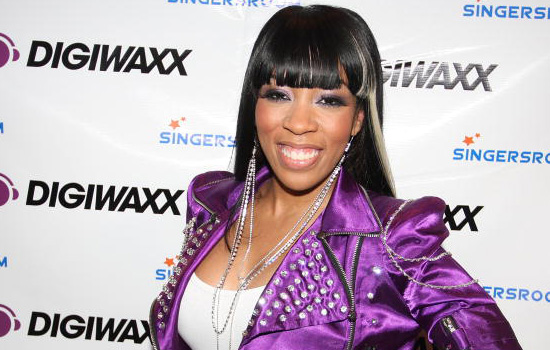 K. Michelle — the queen of ratchet and rude on "Love & Hip Hop Atlanta" is pumping the brakes and stepping away from the reality TV circus.
Yes, you heard right. The woman who was the thirstiest and most pressed for camera time has now decided she needs to fall back and refocus on her career. Huh? K. Michelle's career has been hold since forever and she's only now feeling the need to focus on her career?
K. Michelle revealed that she would only be on part of the new season of "Love & Hip Hop Atlanta" because she doesn't want to be in a negative space.
"I won't be on Love & Hip Hop. I just feel like when God is bringing you to the positive, it's very hard to say 'Thank you, Jesus' and 'fuck you, bitch' at the same time," K. Michelle said while on stage in D.C last week.
Here's the funny thing: The people who usually complain about others being negative are usually the most negative folks on the block.
Watch K. Michelle's surprise announcement in an interview with radio personality Aladdin during her D.C. stop.
"From now on, it's only music. Cause that's really all the time I have, so they're just gonna have to catch me working."
When that album flops, she'll come running right back. If Keyshia Cole can't make it in today's climate, what the hell makes K. Michelle think she's gonna flourish?
Be the first to receive breaking news alerts and more stories like this by subscribing to our mailing list.