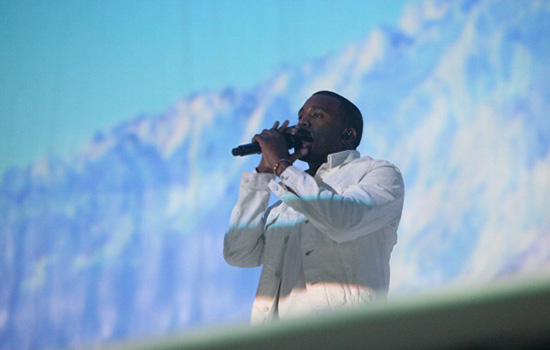 Kanye West is once again in his ranting stage and no one is safe — including Jay-Z and President Obama!
The other night, West was performing in London when he offered up some of his thoughts on a number of random, totally unrelated subjects.
"I got love for Hov, but I ain't f**king with that Suit & Tie," West said of Jay-Z's and Justin Timberlake's new single.
Guess he won't be checking out any of Jay-Z's and Timberlake's upcoming concerts. Wonder what Hov will have to say about this little rant?
West didn't stop with Jay-Z, he also had something to say about President Obama, the Grammys and concert sponsorship by corporations, perhaps a dig at Beyonce?
"I don't give a f**k what the president got to say," West said about the president.
"Can I sell your drink for you, please? So you can help me put on a better show, please, corporations? Can you please support me, please? Me, Kanye West? I swear I'm a nice n*gga now. I swear I'll put the pink Polo back on," he continued, speaking to big brands.
And last, but not least, Yeezy's opinion on the Grammys.
"Remind me again the Grammys can suck my d**k. I've never won a Grammy against a white person!" West ranted.
WATCH HERE:
Be the first to receive breaking news alerts and more stories like this by subscribing to our mailing list.