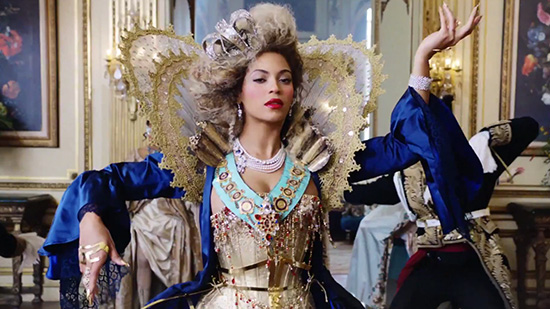 Beyhive get ready. Mrs. Carter has arrived!
In the new extended promo trailer for her upcoming world tour, Beyoncé shows the world why she is the Queen. Dressed in an over-the-top, Victorian Queen inspired outfit, Beyoncé shows the world why she truly is the Queen.
While Beyonce is fitted for a vintage Thierry Muglier piece and a bejeweled medallion featuring Jay-Z's picture, her royal subjects surround her to answer her every beckoned call.
Beyonce's empire has really expanded lately. Fresh off her inauguration performance, Super Bowl performance, her OWN interview and HBO documentary, it was announced this week that Beyonce has signed a publishing deal with Warner/Chappell Music.
Billboard reported:
Beyoncé has signed a global publishing agreement with Warner/Chappell Music. Effective immediately, Warner/Chappell — headed by chairman/CEO Cameron Strang — will administer the 17-time Grammy winner's future songwriting, including her anticipated next album.
"It's an honor to join Warner/Chappell Music and to continue working with my friend Jon Platt," commented Beyoncé in the Warner/Chappell announcement release. "I trust his vision and admire his professionalism, and I look forward to our partnership."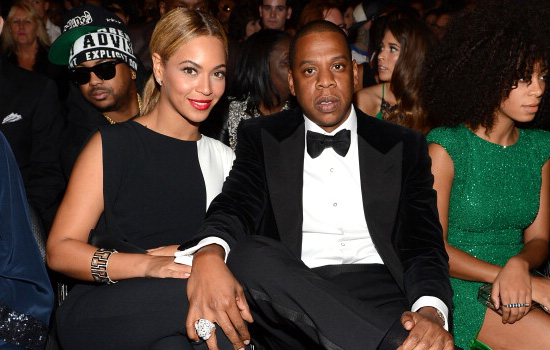 The power move comes one day after it was announced that Bey's hubby Jay-Z signed his own publishing deal. Jay's deal will give him control over the copyrights of his albums since 2008 and, at the end of 2013, music going back to 2004.
No wonder those two are the world's richest celebrity couple.
Be the first to receive breaking news alerts and more stories like this by subscribing to our mailing list.