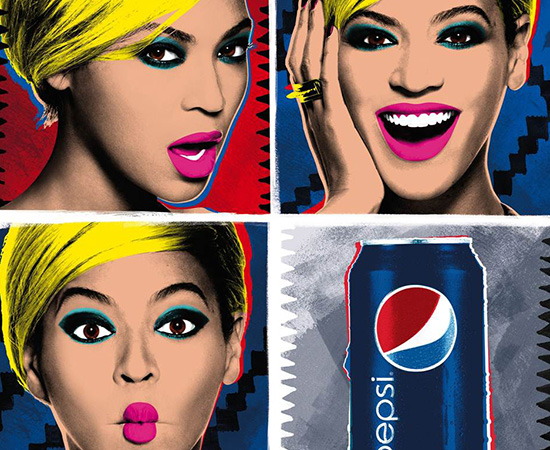 Beyoncé is channeling the late, world-famous Pop Art artist Andy Warhol in this image released by Pepsi Co. to promote Pepsi's "Live for NOW" global initiative.
According to a press release from the company, the campaign poster — shot by renowned French fashion photographer Patrick Demarchelier, whose clients also include the luxury brands Louis Vuitton, Chanel and Harry Winston — was inspired by 20th Century Pop Art, and was a collaboration between Demarchelier and Beyoncé.
The colorful image, with a design similar to Andy Warhol's famous paintings of pop culture icons, will be used in various stores across the U.S. starting this month at Point of Sale (POS) to support Pepsi trademark products.
"Beyoncé and Pepsi truly achieved the 'Pepsi Effect' with this collaboration," said Mauro Procini, Chief Design Officer of PepsiCo. "Beyoncé was heavily involved in the creative process from start to finish and we couldn't have asked for a better partner. We can't wait to share more of our collaborations with our fans in the future.
In an effort to reclaim their role as a supporter of music, Pepsi has agreed to fund Beyonce's future musical endeavors and creative projects as part of a multi-year deal worth $50 million announced last December.
As part of their "Live for NOW" campaign, Pepsi wants to inspire everyone to live their lives to the fullest, and plan on pushing their initiative through various platforms including social media, music, partnerships and other branding opportunities.
And this newly released promotional image is only the beginning for Beyonce's upcoming promotional blitz for her next album, which has no title or set release date so far, but is expected to release sometime this year. Pepsi says Beyonce will appear in a new TV ad and her face will be featured on a number of limited edition soda cans.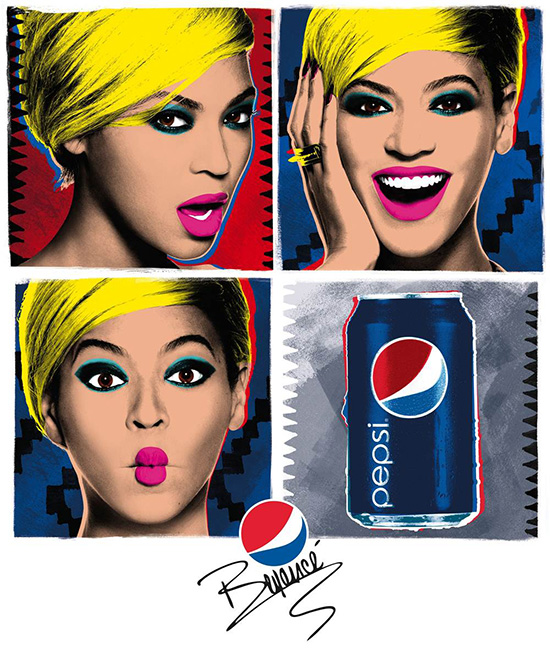 Be the first to receive breaking news alerts and more stories like this by subscribing to our mailing list.