He's finally here! Wiz Khalifa and Amber Rose have welcomed a son into the world. The couple named the little fella Sebastian "The Bash" Taylor Thomaz.
Wiz tweeted shortly after his son's birth Thursday afternoon (Feb 21):
Happy Birthday Sebastian "The Bash" Taylor Thomaz!!! ???????????? Everyone welcome this perfect young man into the world

— Wiz Khalifa (@wizkhalifa) February 21, 2013
Amber initially wanted to have her baby at home through a water birth and with the help of a midwife, but it looks like she had a change of plans and gave birth at a hospital.
"I've decided that I'm going to have an all-natural water birth. No medicine," Rose previously told XXL magazine. "I want those bragging rights! The next time Wiz has a stomachache … I'll say, 'I popped a baby out all natural!'"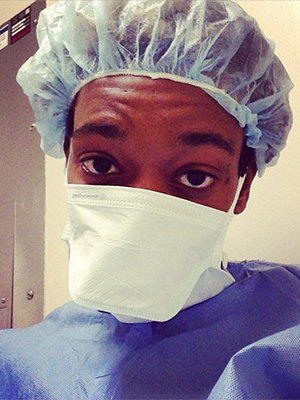 "We're gonna have a midwife and a doula at the crib and she's gonna be in a pool and it's gonna be like a relaxing environment," Wiz said in an earlier interview. "And when she's ready, she's gonna tell me when to stick my hands down there and I'm gonna pull the baby out."
The couple already have talked about adding more babies to their family.
"It's funny because I came up with the name for our boy and immediately he came up with a rapper [nickname] for him," Rose said. "He thought we were having a girl as soon as I got pregnant and then we had the girl's name all ready. We're not gonna say that either because we may have the girl next."
Amber Rose and Wiz Khalifa first confirmed that they were expecting their first child Beyonce style at the MTV Video Music Awards last September, and Rose has been documenting her pregnancy on Twitter ever since.
Baby Sebastian is the first child for both Rose and Khalifa.
Be the first to receive breaking news alerts and more stories like this by subscribing to our mailing list.