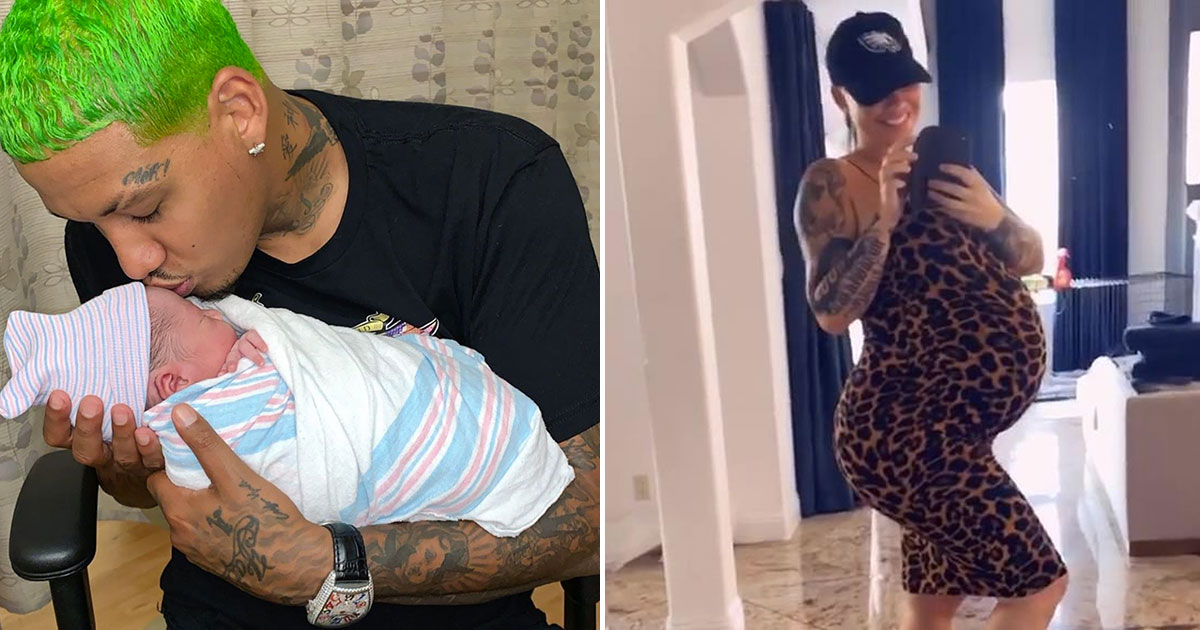 Amber Rose is officially a "MUVA" of two after finally giving birth to her second child late Thursday night (Oct. 10), a son she and her music executive boyfriend Alexander "AE" Edwards decided to name Slash Electric Alexander Edwards.
Edwards announced the happy news himself via Instagram, writing alongside a photo of him holding his newborn son:
"Slash Electric Alexander Edwards.. the world is urs now thank u @amberrose for loving me so much that u put ur body thru it 2 bring my sun in2 the world. I could never be as strong as u. Slash a rockstar"
https://www.instagram.com/p/B3dwI12F21I/
Amber Rose had been pregnant for approximately 12 months before giving birth.
We're joking, but seriously, it feels like Amber had been pregnant forever, and she even joked about it herself recently on Instagram, writing: "Yes I'm still Pregnant."
https://www.instagram.com/p/B3XeT57BSWb/
Amber and Alex, who have been dating since last September, first announced Amber's pregnancy back in April on Instagram.
"@ae4president and I are SUPER excited to announce that we have a Sweet little Baby Boy on the way!" she wrote on Instagram at the time. "P.S Sebastian is soooooo Happy to be a big brother!"
https://www.instagram.com/p/BvzwwNInbQv/
"Thank u baby 4 my greatest gift. sh*t wild!" Alex shared in his own post. "I love you … I can't wait to thug it out w my baby boy."
While this is AE's first child, this is Amber's second, as she's already a mother to her 6-year-old son, Sebastian Taylor, from her previous marriage to rapper Wiz Khalifa.
Rose recently shared that being pregnant is hell for her, as she has suffered from hyperemesis—an extreme form of morning sickness—in both pregnancies.
"I said I was going to document this pregnancy a little bit more than I did with Sebastian, 'cause with Sebastian I had hyperemesis, and I have hyperemesis again with this baby," she said in a video on Instagram.
Amber added that despite having to be hospitalized and given IV treatments after losing weight due to her constantly vomiting in the early weeks of her pregnancy, it was all "totally worth it."
https://www.instagram.com/p/Bx_Q_FdHfMu/
Be the first to receive breaking news alerts and more stories like this by subscribing to our mailing list.