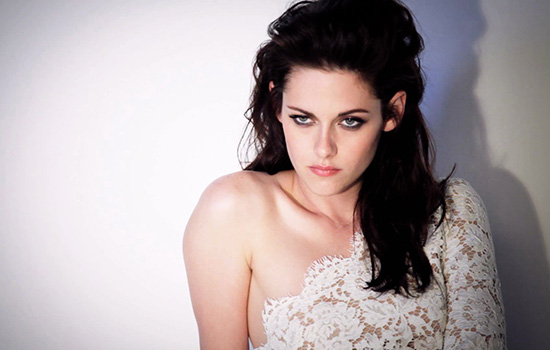 This is definitely not an honor to brag about: Kristen Stewart has been voted the "least sexy" actress in Hollywood by U.K. gadget website MenKind.co.uk.
In honor of Oscar season, the British web retailer recently conducted a poll asking their visitors to identify actresses who they don't find attractive, and Kristen Stewart — famous for her unattractiveness and awkward tendencies (and for being a trampire) — got the most votes.
"Our Oscars poll has been a fascinating insight into the minds of British men – it's shown that sexiness is far more than appearance," a spokesperson for the company said in a statement. "They were turned off by volatile and moody actresses as well as ice queens. And they don't want to see unhealthily skinny starlets on the big screen."
Other Hollywood starlets that were bestowed with this not-so-kind title were (#2) Sarah Jessica Parker, (#3) Lindsay Lohan, (#4) Denise Richards, (#5) Kirsten Dunst,  (#6) Mischa Barton, (#7) Hilary Swank, (#8) Lucy Liu, (#9) Tilda Swinton and (#10) Uma Thurman.
Stewart, however, has fared much better in other publication's lists. She  was voted No. 13 on FHM's "100 Sexiest Women" list in 2011 and No. 7 on AskMen.com's Top 99 Women of 2013.
Judging from Stewart's past comments, this newest title may not bother her that much.
"I have been criticized a lot for not looking perfect in every photograph," Stewart told Vanity Fair for the magazine's July issue. "I get some serious sh*t about it. I'm not embarrassed about it. I'm proud of it. If I took perfect pictures all the time, the people standing in the room with me, or on the carpet, would think, What an actress! What a faker! That thought embarrasses me so much that I look like shit in half my photos, and I don't give a f*ck."
Be the first to receive breaking news alerts and more stories like this by subscribing to our mailing list.