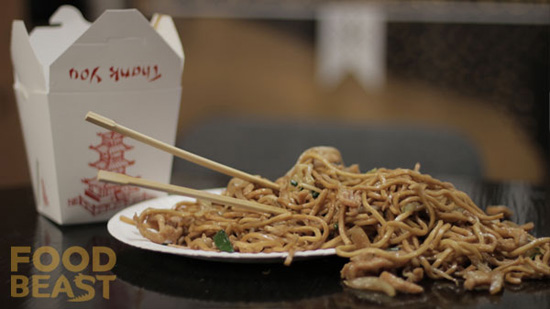 Do you struggle with eating lo-mein noodles and/or rice out of those small, paper Chinese take-out boxes that somehow hold a bunch of food? Well, just like paper ketchup cups, tic-tac containers and bananas … you've been doing it wrong THIS WHOLE ENTIRE TIME! Allow us to lead you to enlightenment.
It's pretty simple. Take the concept of fanning out those itty bitty paper ketchup cups for maximum dunkability, and apply it to those Chinese take-out containers — which apparently UNFOLD INTO A PLATE!
As FoodBeast notes:
No more getting the sides of your hands greasy digging deep into a takeout box, no more pouring food into unnecessary communal plates, just fold the takeout box' sides down and get right to grubbin'.
And guess what? The more "fancier" boxes with metal hooks work even better than the standard ones without hooks. Nevertheless, both types of boxes unfold into plates.
Now, we know you're probably asking yourself: 'What if I don't finish all of my food in one sitting?' Well, you just fold, tuck and put the box into your fridge so that you can come back to it later.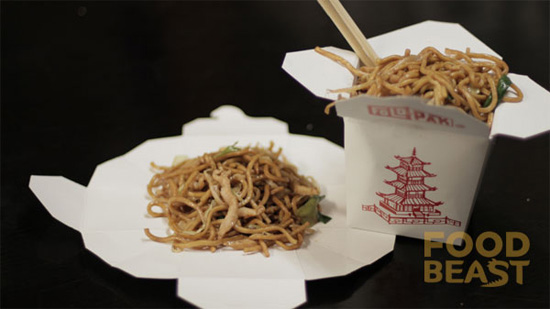 Mind = blown.
Be the first to receive breaking news alerts and more stories like this by subscribing to our mailing list.