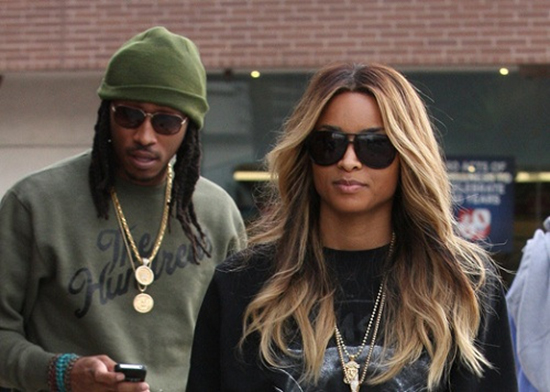 Rumors that rapper Future and R&B singer Ciara have been dating have been swirling for months, and speculation of a relationship between the two Atlanta natives grew earlier this month when they were spotted having lunch in Beverly Hills.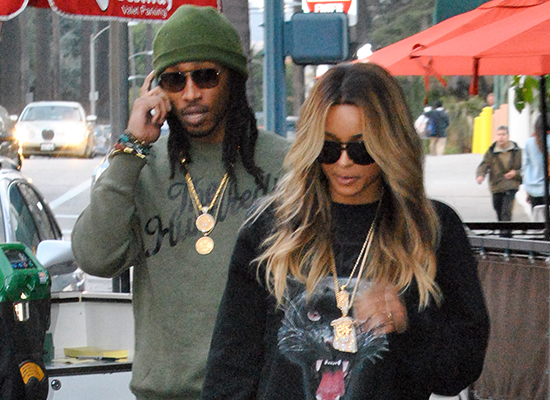 Both Future and Ciara have been dodging the rumors for some time now, but it sounds like things may be heating up between the pair … enough so that Future has revealed how smitten he is with Ciara in a recent interview with ATL radio station Hot 107.9:
She's a beautiful woman, amazing, incredible, everything that comes with those words, that's what she represents. I can tell you, all the negativity that comes with me and her is not true. Our personal lives is our personal lives.

Sometimes people present it like it's true and they think they have facts, but at the end of the day, we know what's true and we know what's not true and anything negative from that situation, we [are] not even representing that. What you see is what you get.

We are at a time where, I am on Epic, she's on Epic, I love music, she loves music. And we love being in the studio with each other. We love being around each other and that's just what it is. The chemistry is there. It's amazing. She makes me happy, I make her smile.

Anything negative around that is all false because every time you are doing something positive and somebody sees you happy, they want to find something to tear you down. She's a great woman. I believe at the end of the day, once the media passes over and all of the foolishness goes past, we gon' be able to be good. And we gon' be good.

It's only comments, rumors and certain speculations. As long as we have that understanding, no one can ever come between us.
Sounds like someone is head over heels! New couple alert?
Be the first to receive breaking news alerts and more stories like this by subscribing to our mailing list.