If Latinas have been working hard to undo the stereotype that they're nothing more than hot-headed, volatile, volcanos of emotion and attitude, then they have to be dismayed at the rise in popularity of reality TV stars like Erica Mena. Mena, who has little in the way of talent or charm to share with the world, has proven to be an abusive, aggressive monster of a reality TV character.
Seriously. We haven't seen a Latina spit this much fire on reality TV since Evelyn Lozada from Basketball Wives stepped on the scene.
When we last left Erica, she was brawling in the streets with her boo Rich Dollaz and her then-gal pal Lore'l, aka Fat Lumidee. She cursed Rich the fuck out and then turned on Lore'l for agreeing with Rich that Erica needed to chill the fuck out.
So episode three opens with Erica heading out to lunch with Lore'l to discuss their fallout. Dear reality TV producers, we've said it before and we'll say it again: Going out to lunch is not the be-all, end-all forum for conflict resolution. Just saying.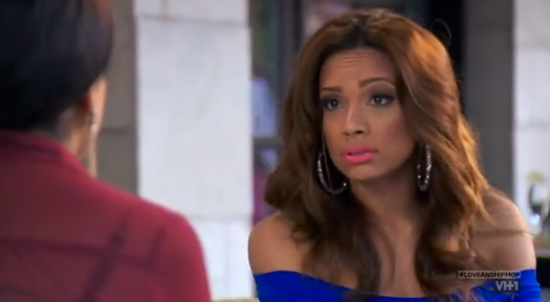 As expected, Erica arrives to the meeting with a chip the size of a boulder on her shoulder. Lore'l has pretty much made up her mind that she's done with Erica and she informs Erica that her rep precedes her ratchet behavior.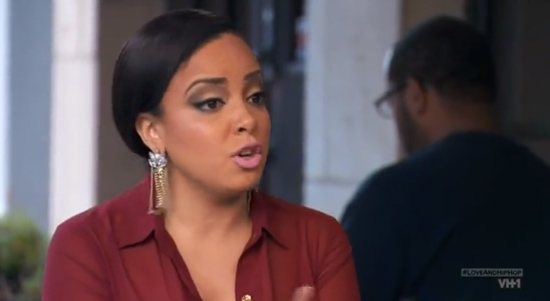 Erica, as you might expect, doesn't take kindly to Lore'l's rejection of their friendship and proceeds to tell her that she, Erica Mena, was doing Lore'l a favor by trying to get on a track with her. She was "giving her life" and without her co-sign, Lore'l is now flatlining.
Um. How can a nobody put a nobody on? Erica Mena hasn't even seen the Bubbling Under section of the Billboard Hot 100 but she's ready to lay claim to OTHER people's success? Can someone FedEx a reality check to her birdhouse?
SIDENOTE: Whoever was responsible for the wig Erica wears in this scene needs to be shot. Her whole look screamed female impersonator, which is unfortunate because the one thing Erica has going for her is her beauty. So she really can't afford to mess that up.
Olivia Wants Nothing to Do with Hurricane Mena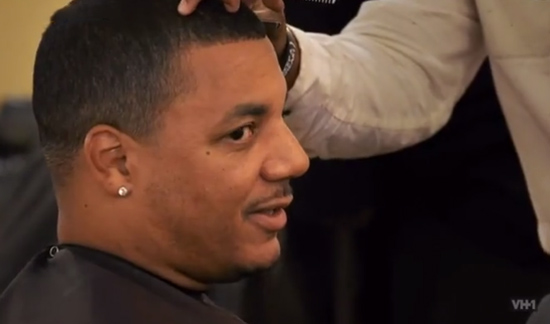 Even though Erica Mena has chewed Rich Dollaz's ass up like it was a chew toy repeatedly on this show, he still feels she has the potential to be his First Lady. So when Consequence approaches him about working with one of Rich's artists for a new track, Rich decides it could be a good opportunity to "double up" on exposure, so he commits Olivia and his boo thang, Erica, to the project.
There's just one problem: He didn't clear his little plan with Olivia first.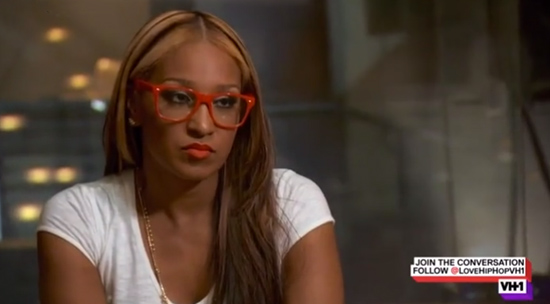 When Olivia first listens to the track, she vibes with it and seems open to the idea of doing the song. But as soon as Cons says that he wants to put Erica Mena on the track too, Liv's face turns sourer than Lil' Kim's when she heard "Starships" was in the top 10 on the Billboard Hot 100.
Immediately, she lashes out at Cons, "Why don't you just put her on the whole record then?"
Cons explains that Erica "don't sing" like she does, so he was gonna write a little rap part for her. Olivia, understandably, is upset at being forced to share the spotlight with a non-rapping, non-singing, untalented video vixen. But it was in poor taste to get into it with Consequence when he said he was just trying to "get her on the radio again."
To which Olivia sharply responded, "I'll get on the radio with or without your record."
Uh huh. Is that why we ain't heard your ass on an FM station since you were playing hook girl on 50 Cent's "Candy Shop," Liv? GTFOH.
At that point, Consequence realizes he's at the point of no return with Olivia so he surrenders and walks out of the session.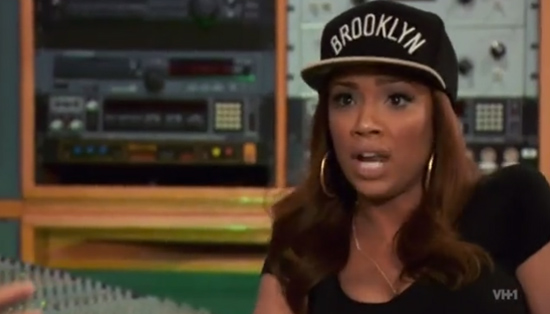 Meanwhile, Erica Mena meets up with her boss and boyfriend Rich Dollaz to squabble about a run-in she had with former LHH star Somaya Reece. She claims that Olivia was disloyal for posing for a picture with Somaya at a recent red carpet event, when she, Erica, decided it'd be a bad look to be seen photographed with an enemy of Rich's.
As if on cue, Consequence comes in to fill Rich in on the recording session that went bust with Olivia.
Rich is highly embarrassed and Erica is highly smug and satisfied. She gets her "I told you so"s out about Olivia and storms off while Rich promises to confront Olivia about her unprofessional behavior.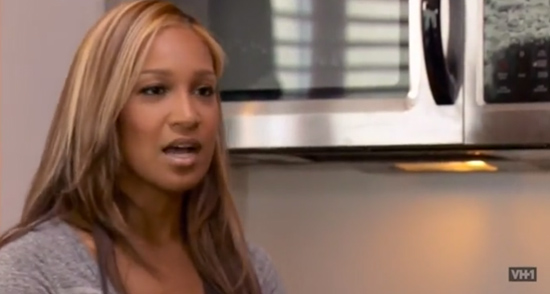 When Rich confronts Olivia about her behavior, Olivia defends herself by saying that her decision to not do the track with Erica was a smart move to protect the brand that they've built. The brand that nobody cares about or has heard of for the past 5 years. What the hell is Olivia smoking?
Rich points out that even if Olivia felt SOME kind of way about doing the track with Erica, she could've recorded the song with Cons and come to him afterward to say that she didn't want Erica on the track.
Then Olivia flips it and claims that she just wasn't feeling the track and that she couldn't put her all into something she wasn't fully behind because she's done that before in the past. Is that a shot fired at 50 or is she talking about her post-G-Unit flops?
Nothing gets resolved and Olivia ends up storming out of her own damn house.
Mendeecees Is Ready to Take It to the Next Level with Yandy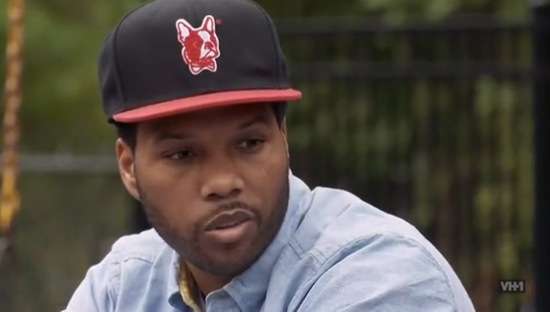 Mendeecees, Yandy's baby daddy, is sick and tired of kicking it in Yandy's cramped condo. He's also done with Yandy's nosy mama butting into their lives. So he wants to move the family into a larger space.
But Yandy is hesitant to do so because she's not sure Mendeecees is really ready to man up and take his responsibility as a man and a provider seriously. As she notes, he's been a man of the clubs for sometime and hasn't been a constant source of stability in her life.
Later, when the two meet up for dinner, Yandy chews Mendeecees out for liking "booty pics" on Instagram. She even confesses to scratching his face by throwing an iPad at him when he was asleep.
CHRIS BROWN AND RIHANNA IKE AND TINA ALERT!
Despite Yandy's blatant confession of domestic assault and battery, Mendeecees STILL wants to move in with Yandy to a bigger place. Yandy argues that she's not ready to purchase property with him because they're not married. But she's a-okay with having his baby? Black women are doing it backwards in 2013, y'all.
Mendeecees suggests they go and get hitched if that'll make her feel better, but Yandy's rejects his impromptu and unromantic proposal for the hogwash that it is. Will there be a happy ending for these two?
Joe Budden's Downward Spiral
Joe Budden's relapse is driving his loved ones crazy. Joe, on the other hand, seems pretty unbothered by the whole thing.
He speeches in lucid, controlled tones and talks with the controlled menace of a psychopath. When he sits down with Raqi to try and seek "closure," he really intends to confront her about her claims that there were men who wanted to "put hands" on him in her defense.
Raqi has little to no sympathy for Joe and actually says that he turns her stomach. When Joe sees Raqi getting all riled up, he asks the question we've all been wondering: Is she in love with him?
According to Raqi, hell naw. She tells Joe that that must be the Molly talking. Ouch.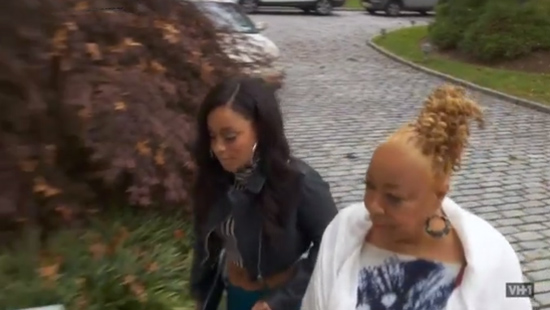 Later in the episode, Joe's mama, Fay, joins forces with Joe's ex, Tahiry, to intervene and see if they can get 'Joey' to go to rehab. Using the power of her pineapple hairstyle, Fay gently asks to speak with Joe about his relapse. Once the three of them get in a room, the conversation devolves into the tired old arguments over how Joe did Tahiry wrong.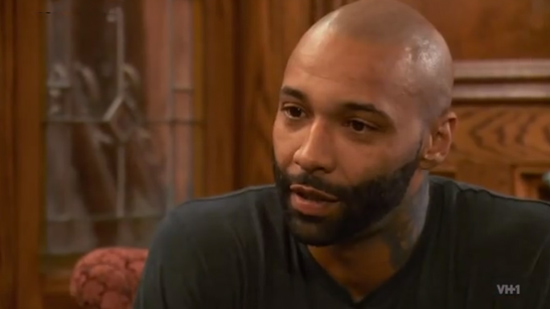 Isn't this discussion supposed to be about healing Joe's substance abuse demons, not Tahiry's therapy?
Eventually the conversation steers back to getting Joe some help, but the next step is vaguely defined as going to church or something. Yeah, that worked out well for DMX.
Erica Confronts Olivia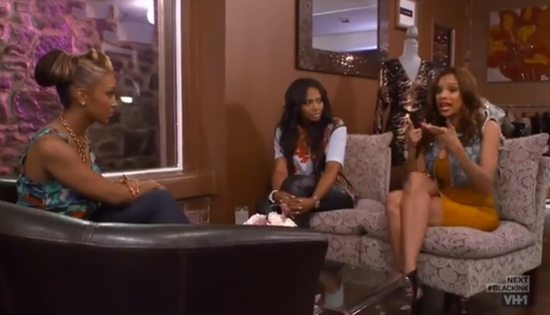 With Erica sufficiently fired up about Olivia's traitorous behavior, she charges off to Yandy's event with a mission in mind to confront Olivia and give her a piece of her mind.
She barely exchanges pleasantries with Yandy before launching into the run-in she and Olivia had with Somaya at the Fashion Week event, blaming Olivia for being disloyal. Olivia answers that she didn't feel it was necessary to cause a scene over the photo op since it was Somaya who was desperate to be seen with them. Besides, she argues, it was just a picture.
Before Erica can really launch into her next phase of attack though, Yandy tells her to turn it down a notch. She is NOT trying to have a fist fight at her party. Erica, however, tells Yandy that it's an A, B conversation and if she doesn't like it, she can C her way out of it.
Yandy is rightfully appalled at the disrespect and calls for security to remove Erica from the premises. Um. But no one ever shows up to do so.
Erica ends up walking herself out so what imaginary security guards was Yandy directing? Hot mess.
Be the first to receive breaking news alerts and more stories like this by subscribing to our mailing list.