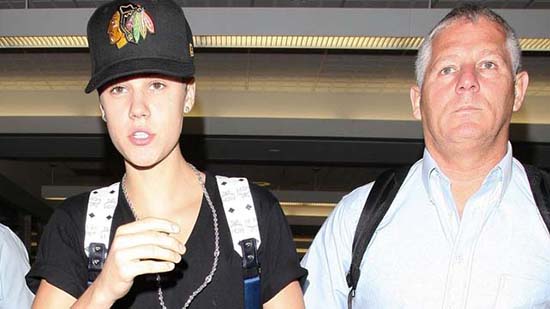 Justin Bieber is being sued by a former bodyguard of his that claims the singer got all bratty, and attacked and him belittled him during a disagreement while he was working for the Biebz between March 2011 and October 2012.
Former Israeli army member Moshe Benabou alleges in his lawsuit that little ol' Justin Bieber — who is a mere 5-foot-7, and maybe weighs around 120, 130 pounds at the most — "berated him and punched him in the chest multiple times" in the middle of an argument about how to handle another member of Bieber's entourage, TMZ reported.
(Wait, so you mean to tell us that THIS GUY let Justin Bieber lay hands on him? … Yeah. Sure!)
Benabou is reportedly seeking unspecified damages for assault and battery, as well as over $420,000 in unpaid overtime. But Bieber's people say that Moshe is nothing more than a "disgruntled employee looking for money," and his claims that Bieber attacked him are "absurd."
As for why Moshe was fired, Bieber's people say he was a compulsive liar, and they later found out that he lied about working closely with Justin Timberlake before being hired to work for Bieber.
Be the first to receive breaking news alerts and more stories like this by subscribing to our mailing list.