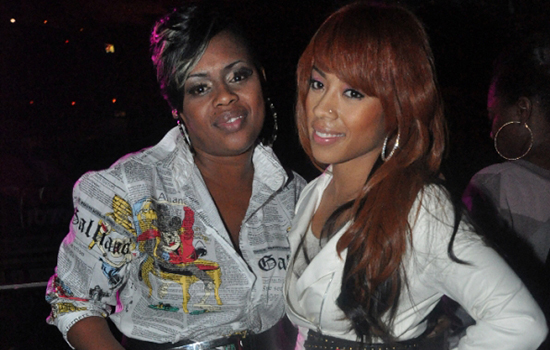 Keyshia Cole put her sister Neffe ON BLAST on Twitter the other day in response to a new book written by Neffe that references their rocky relationship.
The sisters — who once starred together on the BET reality show "Keyshia Cole: The Way It Is" — have been at odds with each other for some time now, and on Wednesday night (Jan 9), Keyshia went on a long Twitter rant about how Neffe is a "leech," and even called Neffe out for wearing the shoes she gave her on the cover of the book.
Bitch talk about me in ya book and wearing the shoes I gave u on the cover? Fucking Bogus! ????

— Keyshia Cole Gibson (@KeyshiaCole) January 10, 2013
"How many of y'all have leaches in your own family? I need to know I'm not alone! Bitch talk about me in ya book and wearing the shoes I gave you on the cover? Fucking Bogus!" the R&B singer tweeted.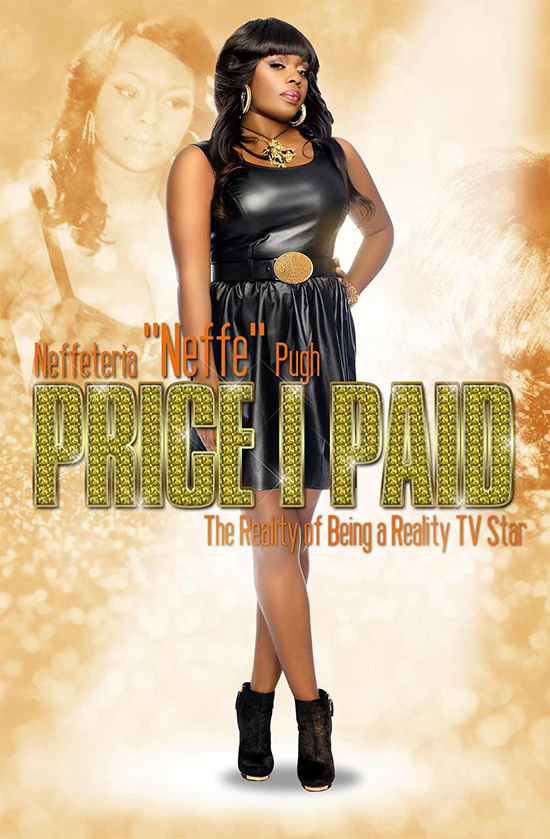 She continued, "If it wasn't for my name, people making money off that alone. They would have the courage to say they just don't like me. I see I gotta take it back to the days when I used to slap a bitch tho!"
Appearing to take the high road, Neffe responded via her own Twitter page:
I am very great full [sic] to have wore a pair of shoes for my book cover that was given to me what a blessing 🙂 God is so amazing. I am also grateful for my supporters and fans family and peers who have bought my book and made sure I know about it. Be blessed and be sure to love someone besides u# because it counts! The Price I Paid? Please remember to remain humble and true to who u r never let the devil win because he's working hard in these last days. Stay prayed up
Neffe explained to Bossip last year that she and Keyshia fell out after she did "Neffe & Frankie" without telling her first:
"The straw that broke the camel's back was that she did not like the fact that me and Mom did the 'Frankie & Neffe Show' with Manny Hailey without involving her."
For now, Keyshia and her sister Neffe remain estranged, and Keyshia says it's going to take a lot work for them to repair their relationship.
In a recent interview with a Cleveland, Ohio radio station, the singer was asked about whether she and her sister would need an intervention to solve their issues. "Iyanla Save My Life right? I think it's gonna take Oprah. Oprah and Iyanla," she jokingly responded.
Wait. That actually doesn't sound like a bad idea.
Be the first to receive breaking news alerts and more stories like this by subscribing to our mailing list.