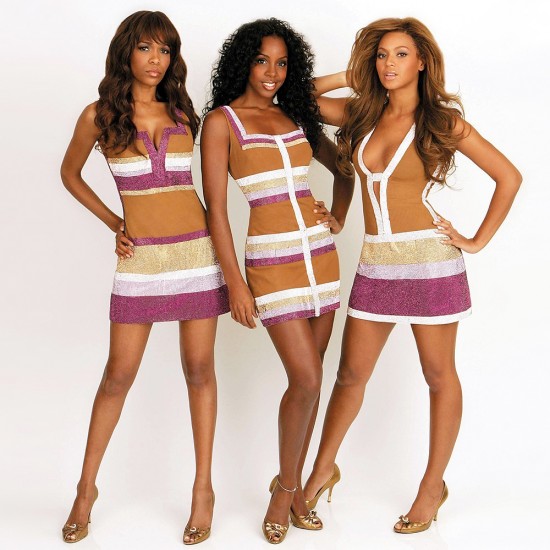 If 4's lack of commercial success left a bad taste in Beyonce's mouth, the upcoming promotion slated for her 5th era confirms the blonde diva has indeed cleansed her pallet and is ready to once again take the world by storm.
With her heavy anticipated Super Bowl performance coming up, a brand new HBO documentary and the upcoming release of her first single followed by the album, Beyonce's is going to be one busy woman this year.
But that doesn't mean she's forgotten about past contractual obligations and those Destiny's Child fans that have been there from the beginning.
Beyonce took to the internet this morning to make a surprise announcement that she, Kelly Rowland and Michelle Williams have teamed up one more team to release 'Love Songs,' a collection of previously unreleased cuts including a new recording titled "Nuclear" aimed for the bedroom.
Sure, Matthew Knowles hinted at a possible Destiny's Child greatest hits album to be in the works last year, but no one expected the R&B trio to come back so hard with not only songs we've never heard before, but with a new track recorded in 2013 and co-written by Beyonce Michelle.
What a filling appetizer this will be while we await the "Crazy In Love" songstress to sting with her new album and era! We can't wait!
Be the first to receive breaking news alerts and more stories like this by subscribing to our mailing list.