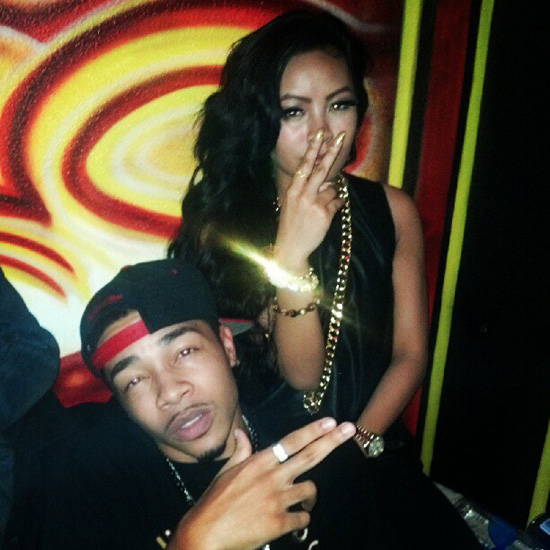 In an extremely sad story out of the underground Hip Hop community, Seattle rapper Freddy E was found dead Saturday (Jan 5) from a self-inflicted gunshot wound in an apparent suicide, according to confirmed reports.
Freddy's father confirmed the sad news with a statement on Facebook, posted shortly after the story originally exploded on Twitter.
"Our family is saddened beyond words; our loss is great; this tragedy is enormous and unforeseen," the message read. "Not only our family, but the world has lost a talented, sensitive, brilliant young man who lit up our existence with his."
Though he wasn't a household name, Freddy E, born Frederick Eugene Buhl, was best known for his highly successsful YouTube channel "Jerk TV," which boasted over 7 million video views and more than 70,000 subscribers, and mostly featured comedy segments and original rap music.
Before pulling the trigger on himself, the 22-year-old, who recently celebrated his birthday, took to Twitter to cryptically vent about a situation that was apparently troubling him:
Annnd, my day is ruined. Fuck… my… life. I'm about to delete my twitter in a second…

This day couldn't get any worse…

I'm sorry………..

Smoked my first pack of cigarettes today… been a long time since I've gone through heart break. It's a cold unforgiving world if I do say. It's all bad y'all…

Cruising in the 300 Chrysler. Wishing the world could be a little brighter. But all I can seem to find is this lighter. It's all bad y'all.

If there's a God then He's calling me back home. This barrel never felt so good next to my dome. It's cold & I'd rather die than live alone.

It's… all… bad… y'all. *puts finger around trigger*

I love you Mom. I love you Dad. I love you Katherine. God… please forgive me.

I'm sorry.
Nothing about his death has been confirmed, however, many believe Freddy's last tweets, and subsequent suicide, were related to a recent breakup with his (rumored?) girlfriend Honey Cocaine — a female artist signed to Young Money rapper Tyga's music label Last Kings Entertainment.
And some of Freddy's fans are blaming his death on his failed relationship with Honey Cocaine, claiming that he basically took his own life because she broke his heart by dumping him.
But Cocaine — who experienced drama of her own last year after she was shot when her crew, including Tyga, ran into some trouble with a few rowdy concertgoers at a concert in Omaha, Nebraska — responded to the backlash on Twitter, slamming the idea that she had something to do with Freddy's death:
To say I caused what happened is ignorance.. You know nothing about our friendship or the story, hate me if you feel.. We loved eachother..

— Honey Cocaine(@QueenHoneyC) January 6, 2013
We were homies. We had a bond and a connection. For people to attack me acting like I made him do it is a shame.

— Honey Cocaine(@QueenHoneyC) January 6, 2013
Say it's my fault, threaten me, whatever.. I knew him well enough to know he had other things happening.. I was there for him all the time.

— Honey Cocaine(@QueenHoneyC) January 6, 2013
Honey Cocaine also tweeted a screenshot of a text message exchange with Freddy E she says took place the morning of the day Freddy took his life.
In the excerpted message, Freddy explained that he felt as though everyone was out to get him, and asked her whether or not she felt as though that were true. Her response was: "The devil is always out to get you in different forms… Anything revolving around money is intertwined with evil. Play your cards right and keep your soul pure cuz you can be a victim in a second."
Though the exact nature of the relationship between Honey Cocaine and Freddy E isn't known, Freddy spoke very highly of Honey recently in a series of messages on his Facebook page and described how they remained in constant contact.
"I talk to Honey damn near every day," he wrote. "I text her. She calls me. We talk on the phone for hours. I've met some of her family and she's met some of mine. We call each other by our birth names. I'd take a bullet for her, as would she take one for me. I actually know her."
And in a 20-minute video posted on January 1st, Freddy continued to express his admiration for his friend, saying "Honey, you're one amazing individual. Someone doesn't have to be in your life very long for them to leave a huge impact, and she definitely did that. She's beautiful, ambitious, passionate about her craft. Seriously… I love that girl."
After tweeting a link to the video on Sunday (Jan 6), Honey Cocaine wrote: "I love you too @Freddy_E… The end of the video is beautiful."