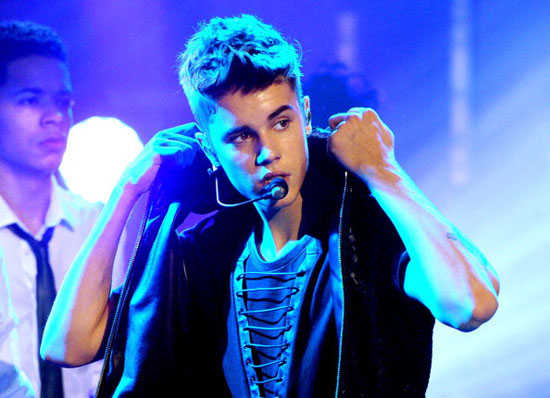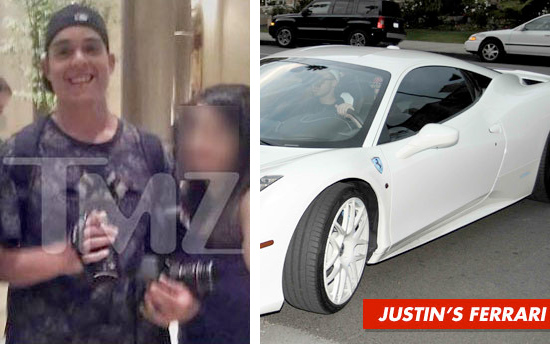 A paparazzo who was trying to take pictures of Justin Bieber inside his Ferrari was killed after he was run over near a Los Angeles highway, TMZ reported Tuesday night (Jan 1). But what the photog didn't know … is that Justin Bieber wasn't even in the car!
The California Highway Patrol reportedly pulled over Bieber's white Ferrari for speeding on California Highway 405 in Los Angeles. The photographer — later identified as Chris Guerra — was following the Ferrari at the time it was pulled over, and was trying to take some photos while officers conducted the traffic stop.
Guerra then crossed Sepulveda Blvd. to get a closer look at the Ferrari and its occupants, but was told by police to go back to his car, which was parked across the street. As he crossed the street to make his way back to his vehicle, he was struck and killed by an oncoming SUV.
The motorist who crashed into Guerra was identified as a 69-year-old woman, and her children were reportedly sitting in the backseat of the car. She was said to be distraught over the entire ordeal, but won't be charged.
"There were no sidewalks on the street there, there was no crossing place for a pedestrian, there was no reason to expect a pedestrian… It would have been very difficult for her to see him," Los Angeles police Detective Charles Walton said.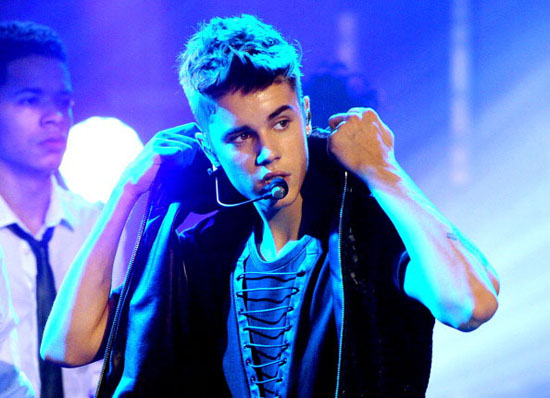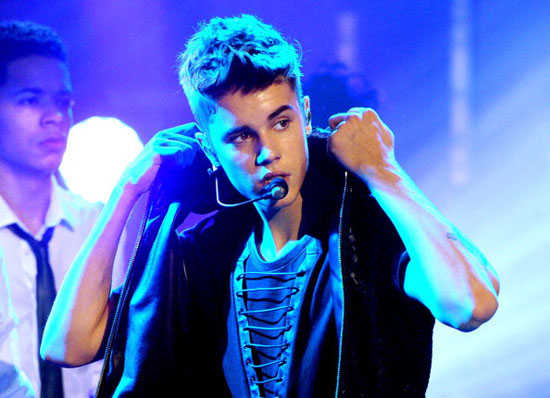 "While I was not present nor directly involved with this tragic accident, my thoughts and prayers are with the family of the victim," Justin Bieber said in a statement released the next morning.
He continued, "Hopefully this tragedy will finally inspire meaningful legislation and whatever other necessary steps to protect the lives and safety of celebrities, police officers, innocent public bystanders, and the photographers themselves."
Prolific Twitterer Miley Cyrus also had this to say about the tragic incident:
It is unfair for anyone to put this on to Justin's conscious as well! This was bound to happen! Your mom teaches u when your a child not

— Miley Ray Cyrus (@MileyCyrus) January 2, 2013
to play in the street! The chaos that comes with the paparazzi acting like fools makes it impossible for anyone to make safe choices.

— Miley Ray Cyrus (@MileyCyrus) January 2, 2013
Dear Miley, the word you're looking for is "conscience."
Love, The English Language
Meanwhile, a source connected with the photo agency that Guerra did freelance work with tells TMZ that Guerra thought he saw Bieber smoking marijuana in his Ferrari earlier that day, and might have been a bit "overzealous" at the traffic stop because he believed he had a huge story on his hands.
Be the first to receive breaking news alerts and more stories like this by subscribing to our mailing list.