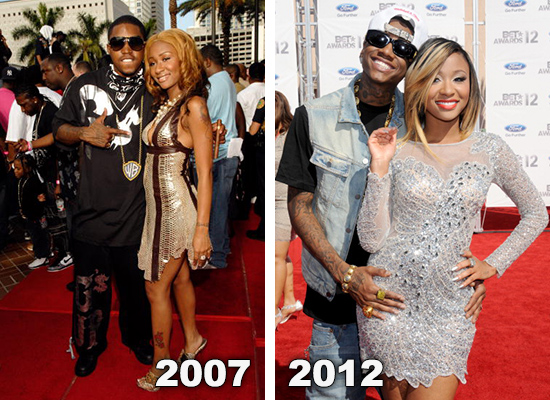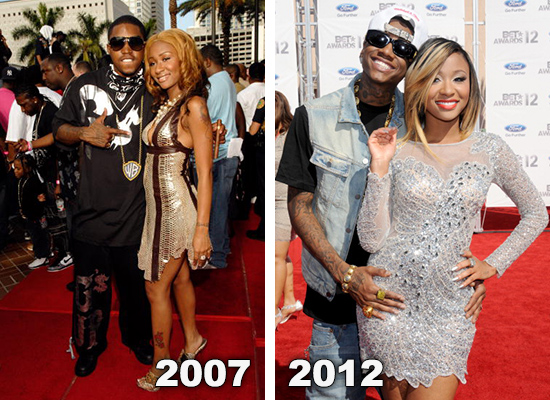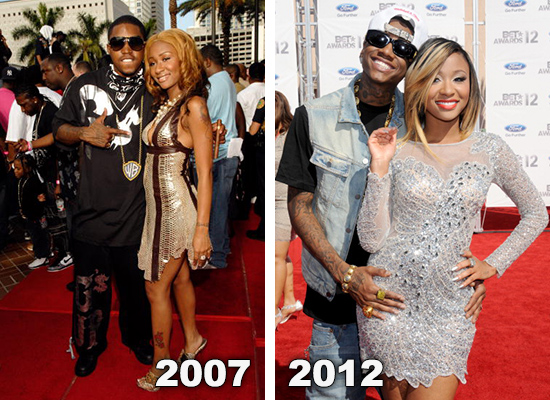 Thanks to Twitter and its unique capabilities, we get to watch "celebrities" (and we use that term very loosely in this particular situation) go at it, LIVE and direct, as if we were all in a room with them, listening and watching intently with a bottomless bowl of the most delicious popcorn known to man.
And on Sunday (Dec 30), Atlanta rappers Soulja Boy and Lil Scrappy reminded us all why we treasure the popular social networking service so dearly.
Apparently, the two got into it and traded insults over Twitter, "presumably because of tension caused by Scrappy's ex-girlfriend Diamond," VladTV reported.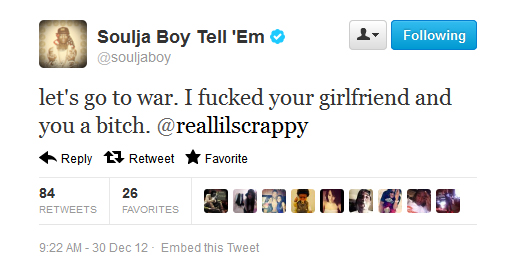 For no damn reason at all, Soulja Boy kicked off the "twit"-for-tat, tweeting directly at Scrappy: "Let's go to war. I fucked your girlfriend and you a bitch!"
And from there, Soulja and Scrappy went back and forth for over an hour about practically nothing at all.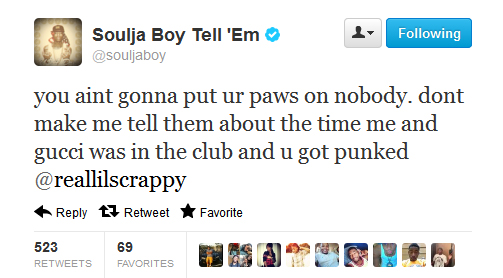 Scrappy was sure to quell any speculation that their "tweef" was about Diamond — who used to date Lil Scrappy, but now dates Soulja Boy … but why else would the two of them be going at each other all over the Internet?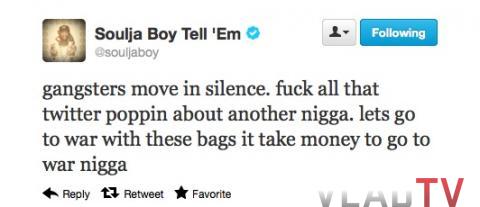 Soulja eventually deleted his tweets, while Scrappy — who stars on the hit VH1 reality show "Love & Hip Hop Atlanta" still has his on his Twitter page, but of course, someone was able to screenshot the entire exchange, which basically ended with Scrappy saying that he'd rather fight Soulja in person than on Twitter. (See Scrappy's tweets below)
NOTE: READ FROM THE BOTTOM UP!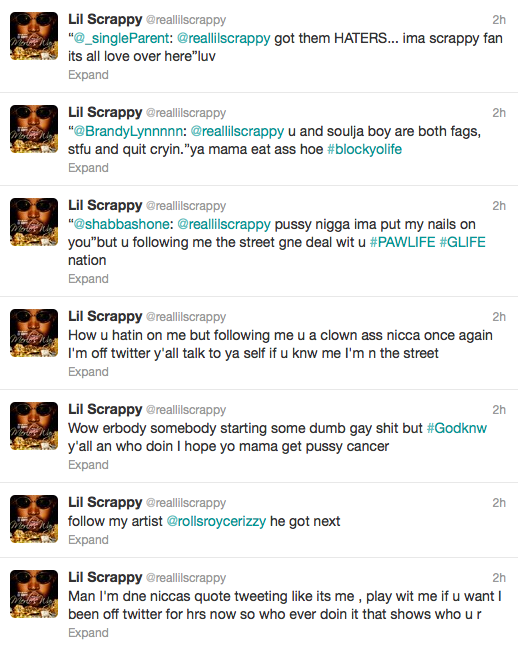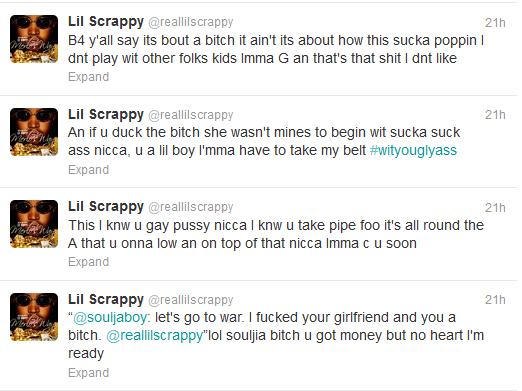 Someone call up Mona Scott Young right now, and tell her that it would be an injustice to the world if she does not get Soulja Boy and Diamond for the next season of Love and Hip Hop Atlanta!
Be the first to receive breaking news alerts and more stories like this by subscribing to our mailing list.