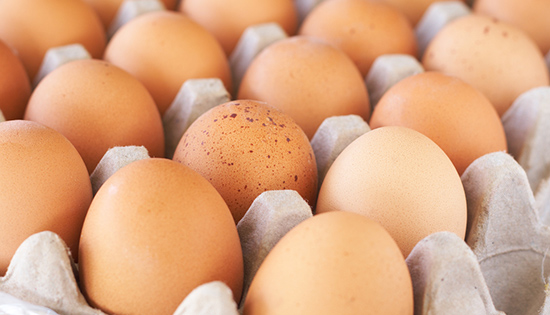 A 20-year-old man from Tunisia bet his friends he could eat 30 raw eggs in a row, but unfortunately for him … he not only lost the bet, but also his life, after consuming raw egg number 28.
The Daily Mail reports:
Dhaou Fatnassi, 20, allegedly wagered a friend he could eat 30 raw eggs in a row, for which he would receive an undisclosed sum.

Mr Fatnassi, from Kairouan in north-east Tunisia, managed 28 eggs before he collapsed with severe stomach pains.

He was rushed to a nearby hospital but was pronounced dead on arrival, local radio station Shems FM reported.
It's unclear whether Fatnassi swallowed the eggs whole (shells and all), or cracked them before consuming. Regardless, there's a major lesson to be learned in all of this.
DON'T BET YOUR FRIENDS YOU CAN EAT A LARGE SUM OF RAW EGGS! IT CAN (AND MOST LIKELY WILL) KILL YOU!
Be the first to receive breaking news alerts and more stories like this by subscribing to our mailing list.