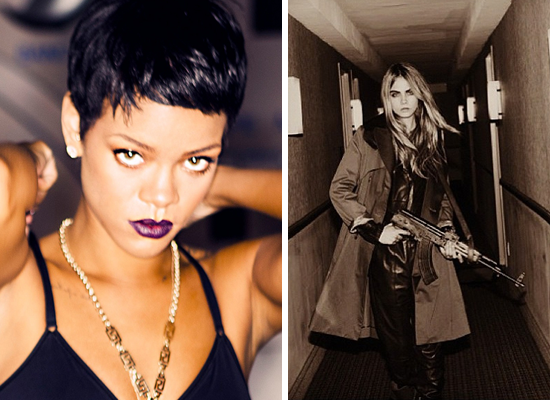 If there's one thing that Rihanna has made clear, it's that she doesn't give f**k about anything or anyone. Unless that person is named Chris Brown.
She's proven to be harsh, cold, tactless, rude and brash in her behavior in recent years, all in an attempt to covet and hone a "bad girl" image for herself.
It was cute for a little while, but at some point, the games need to stop.
Rihanna posting a photo of a woman in a trench coat with an assault weapon is probably the point at which she needs to be taken aside for a time out.
This photo, along with the following caption were posted to Rihanna's Instagram account: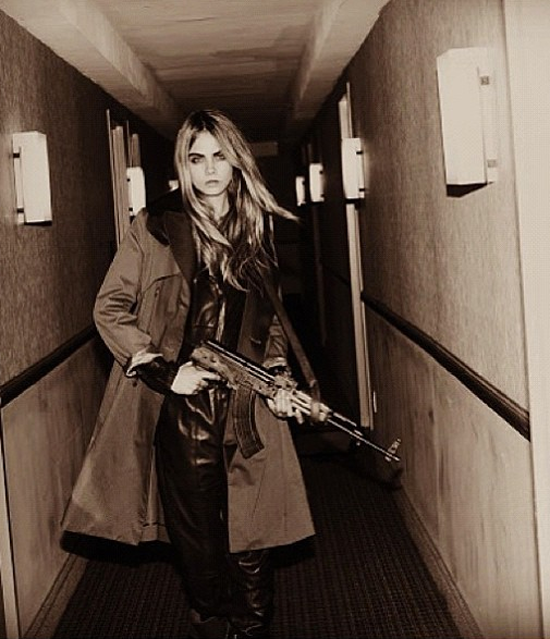 #dopedealershit #realsupermodelshit
Commenters were quick to point out the insensitivity of posting such a photo in light of the mass murder of 20 children in Newtown, Conn.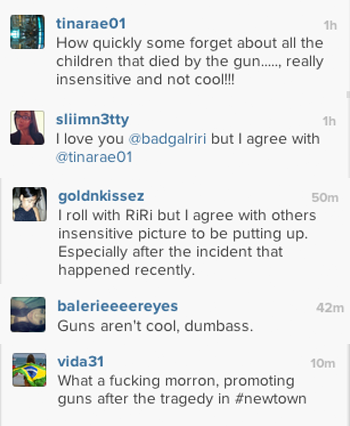 Rihanna's love of guns isn't entirely new. She sports a tattoo of a small gun on her ribcage, and she recently spent time at the shooting range, according to a report from the Daily Mail.
As someone who expressed outrage and pain at the news of the shooting at Sandy Hook Elementary, it's bizarre that she could then turn around and post such an insensitive image to her fans and the world at large.
God have mercy!!!! No one deserves this! Praying for the families of the victims of the Connecticut shooting!! What a Christmas it will be

— Rihanna (@rihanna) December 14, 2012
If Ke$ha can understand why her single "Die Young" might sound insensitive in light of the recent tragedy, why doesn't this register for her peer Rihanna?
It's one thing for Rihanna to ruin her own life with the bad decisions she makes, but she should take care with the loss of life the nation is still mourning. She might find there are plenty of f**ks people will give over this.
Be the first to receive breaking news alerts and more stories like this by subscribing to our mailing list.