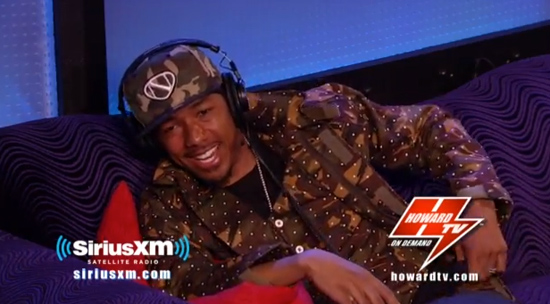 Mariah Carey is hardly what many would call "conservative," but it appears that she holds on to some pretty traditional values.
In an interview with the Howard Stern show, Nick Cannon confessed to Howard that he and Mariah actually waited until after they were married to have sex.
He says they were intimate, just not all the way intimate. And nope, Mariah Carey wasn't giving Nick blowjobs or handjobs to get him over the hump.
Howard: "Did you feel her up before the wedding?"

Nick: "Yeah, you know you make out and –"

Howard: "Over the shirt?"

Nick: "Yeah, it was only over the shirt."
Fortunately, it's not like Nick had to wait that long. The two eloped after dating for two months and were running around town like a pair of Amish kids who couldn't wait to roll in the hay.
Who knew that Mariah Carey, famous for her skimpy attire, was so virginal?
Watch Nick's interview with Howard Stern below:
Be the first to receive breaking news alerts and more stories like this by subscribing to our mailing list.