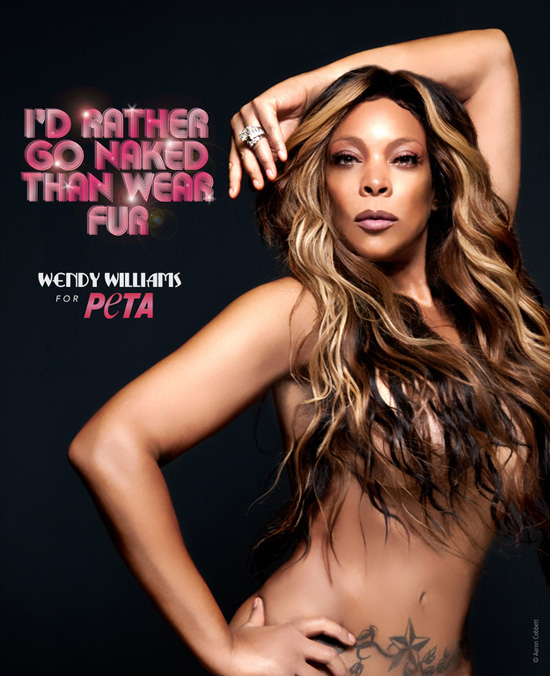 When PETA does nude campaigns with celebrities like Wendy Williams and Waka Flocka, it's hard to know if their goal is really to stop people from eating meat or to stop people from eating all together. If their goal is the latter, then they've certainly found the right strategy.
Former radio host-turned TV talk show host Wendy Williams thought it'd be a good idea to pose nude for the controversial animal rights organization, and even more surprisingly, PETA let Wendy wear one of her infamous wigs for the event. Which is weird, cause you'd think PETA would surely want to fight for all of the horses who lost their pony tails to make Wendy's hair pieces.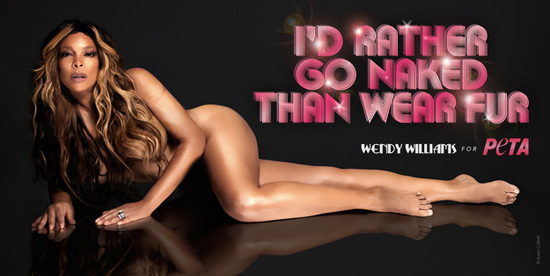 Photoshop was put into overdrive for this photo shoot, which is evidenced by the fact that Wendy looks like an oil painting.
If they had to cover up Wendy's "imperfections" that much, we shudder to think of the unvarnished reality underneath all of those retouched bandages.
Poor PETA probably had to replace about 5 motherboards by the time they were through cause it must've taken some serious processing power to get this result.
[PETA]
Be the first to receive breaking news alerts and more stories like this by subscribing to our mailing list.