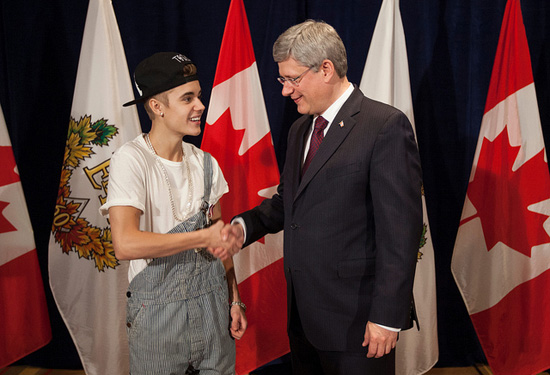 Youngins these days don't give a damn about very much. But most people would think that meeting the President (or Prime Minister) of your country might warrant a little bit of effort in the wardrobe department. Canadian pop star Justin Bieber, however, would rather just keep it real.
So when he accepted the Diamond Jubilee Medal from Canadian Prime Minister Stephen Harper, he opted to kick it in his "swaggy" overalls and backwards hat. Which prompted media outlets like Gawker to dub poor Biebs the "White Trash Prince." Ouch.
Justin took to the Internet to defend his decision, basically saying, "Hey, I just left a meet 'n' greet" in a very long-winded, atrociously worded post on Instagram.
The pic of me and the Prime Minister was taken in a room in the arena where i was performing at that day. I walked straight from my meet and greet to him, if you "Hayley" expect me to have a change of clothes let a loan a suit at that specific time that's crazy, It wasn't like it was like I was going into his environment we were at a hockey arena. Wow am i ever white trash hayley peterson lol
Um, that's nice and all, but if we were the Biebs, we definitely would've had a steamed and pressed suit on standby for a quick change after the meet and greet. Call us crazy, but prestigious awards call for something a bit more formal than overalls.
To be fair to Justin though, overalls were definitely an iconic fashion statement from the '90s. So it's not exclusively a white trash look.
After all, Tupac rocked 'em.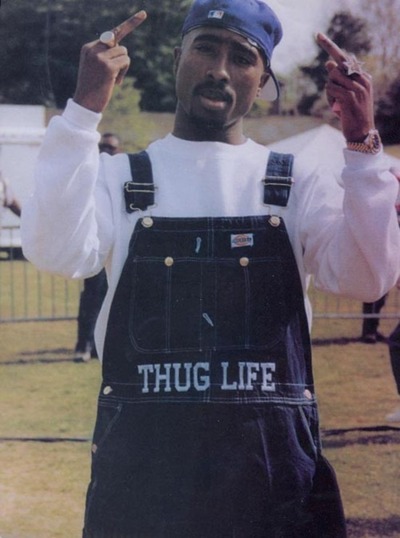 And who can forget LL Cool J rockin' the overalls with one pant leg up in his classic Coca-Cola commercial from the '90s?
Clearly, the Biebs is lost in the '90s and was influenced by the Fresh Prince of Bel Air's impeccable fashion sense.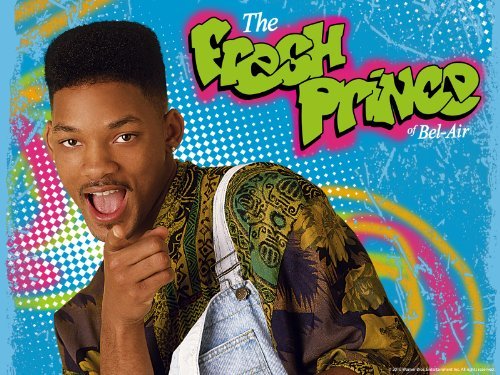 Be the first to receive breaking news alerts and more stories like this by subscribing to our mailing list.