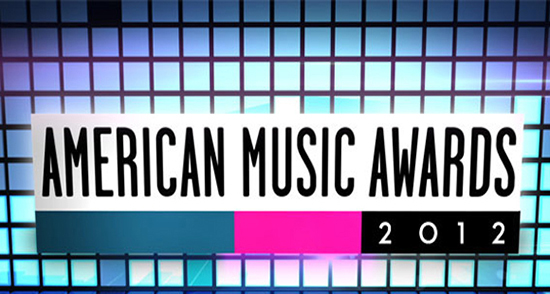 Celebrating their 40th anniversary, the 2012 American Music Awards aired live from the Nokia Theater in Los Angeles Sunday night (Nov 18), and featured a star-studded line-up of performers.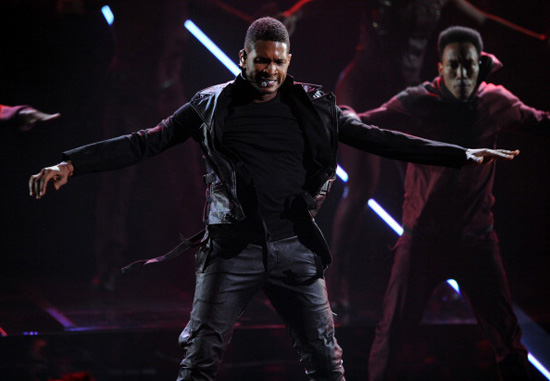 Usher kicked off the show with a medley of tracks from his latest album "Looking 4 Myself," which was followed by performances from Nicki Minaj, Justin Bieber, Christina Aguilera, Pitbull, Swizz Beatz, Chris Brown, Ludacris and many others.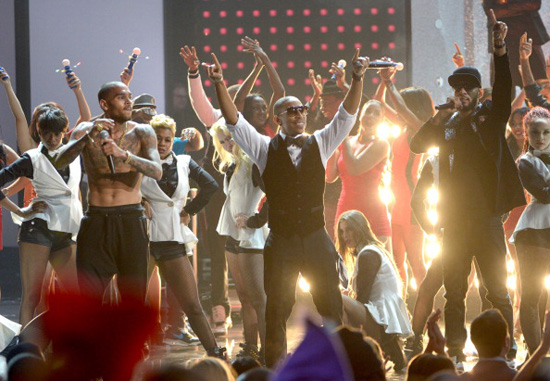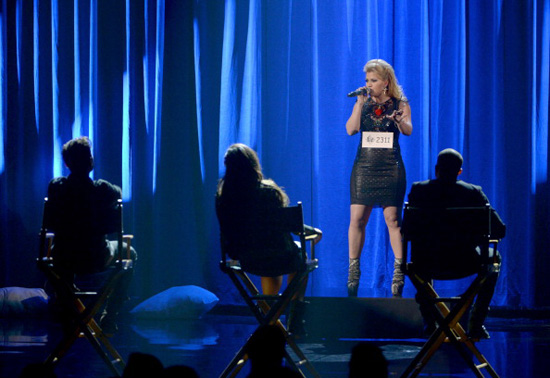 Kelly Clarkson paid homage to her "American Idol" days with a performance medley of hit singles from her career, which she started in front of a silhouette of three judges along with an audition number pinned to her dress.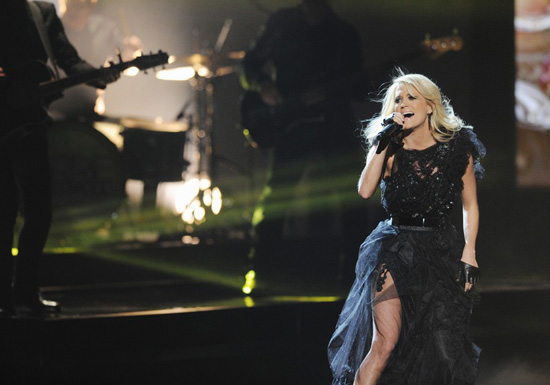 Carrie Underwood — another successful "American Idol" winner, like Clarkson — sang her heart out as she performed her hit single "Two Black Cadillacs" much to the delight of the audience.
Pink tried her best to steal the show with her performance number, which was a re-creation of her music video for her latest single "Try," and included her singing live while performing complicated choreographed moves, earning her a standing ovation from the crowd of A-list stars.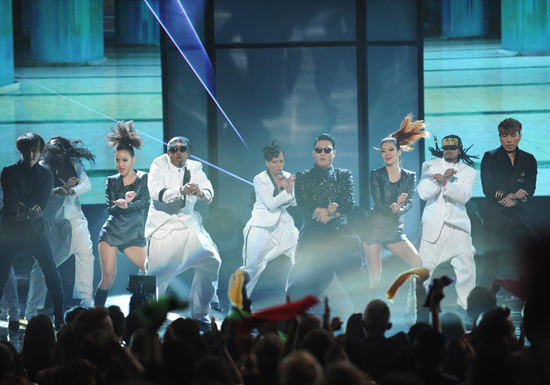 And Korean rapper PSY closed out the show with a performance of his worldwide hit single "Gangnam Style," and was joined by MC Hammer as they performed a mash-up of the song with Hammer's "2 Legit 2 Quit."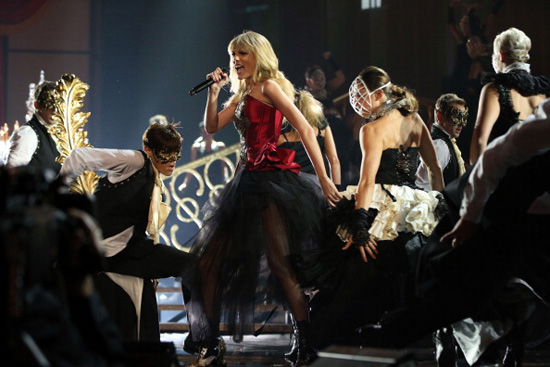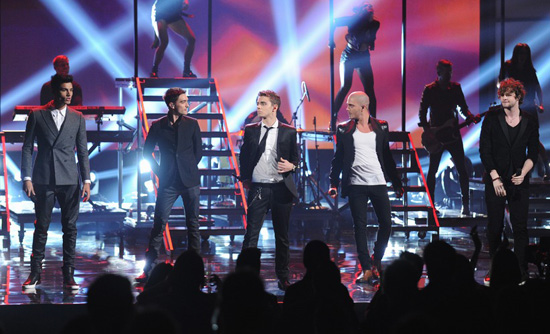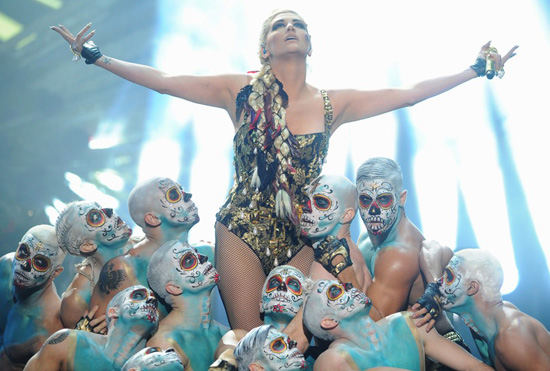 Other acts who performed were Taylor Swift, No Doubt, The Wanted, Linkin Park, Ke$ha and Carly Rae Jepsen.
Watch the performances from the 40th Annual American Music Awards below:
NICKI MINAJ:
SWIZZ BEATZ, CHRIS BROWN & LUDACRIS:
PINK:
USHER:
CHRISTINA AGUILERA:
PITBULL:
TAYLOR SWIFT:
PSY:
JUSTIN BIEBER & NICKI MINAJ:
KELLY CLARKSON:
NO DOUBT:
CARRIE UNDERWOOD:
THE WANTED:
LINKIN PARK:
CARLY RAE JEPSEN:
KE$HA:
Be the first to receive breaking news alerts and more stories like this by subscribing to our mailing list.